Take a walk down Jai-Alai's memory lane below to experience the historical timeline of professional Jai-Alai frontons in the USA along with Jai-Alai fronton photos and beautiful Jai-Alai program cover photos. Betting tickets are also shown for most of the US Jai-Alai frontons along with matchbooks and matchbook covers. We are missing a few of the old frontons as pari-mutuel ticket style betting wasn't legal yet and we are missing betting tickets from both Palm Beach Jai-Alai and Brevard/Melbourne Jai-Alai. Both the Jai-Alai fronton opening and closing dates are shown where info could be found.
Magic City Jai-Alai at the Magic City Casino in Miami, Florida is the only Jai-Alai fronton in operation at this time. Magic City Jai-Alai offers two types of Jai-Alai; the traditional pari-mutuel wagering on Jai-Alai games, now referred to as "Pelota" games, and the new sports-betting head-to-head Jai-Alai matches featuring both singles and doubles called Jai-Alai H2H. Be sure to check out Magic City Jai-Alai where they are "Keepin' the Jai-Alive" with the world's fastest and most sensational sport, Jai-Alai!
---
1901 – 1904
The first recognized activity of "The Spanish Ball Game" with the curved basket in the US was in San Francisco in December of 1901. The "Eder Jai" was located in the city's Central Park and there are historical records of activity into January 1902. Fifteen experienced Spaniards were brought to the city to play 4-times a week. They played 3-on-3 matches and 6-pelotaris quinelas. The court was 200′ long and the front wall was 50′ high; side wall was 40′ high. There are no historical records found to-date for activity at Eder Jai after January 1902.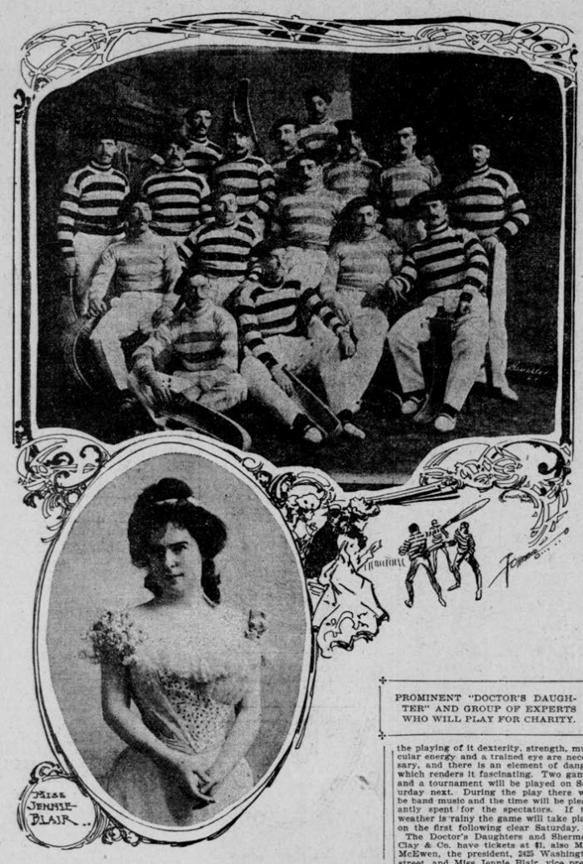 The first Jai-Alai fronton in America was built in St. Louis, MO, The St. Louis Jai-Alai fronton opened on May 15, 1904 as part of The Louisiana Purchase Exposition, informally known as the St. Louis World's Fair, which was an international exposition held in St. Louis, Missouri, from April 30 to December 1, 1904. The closing date of the St. Louis fronton has not been found by this author.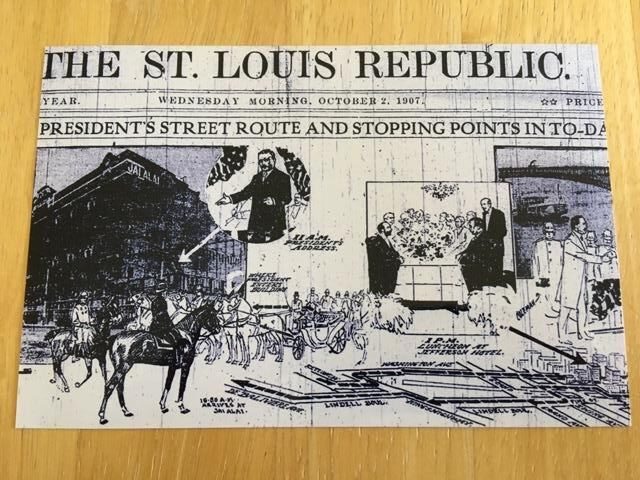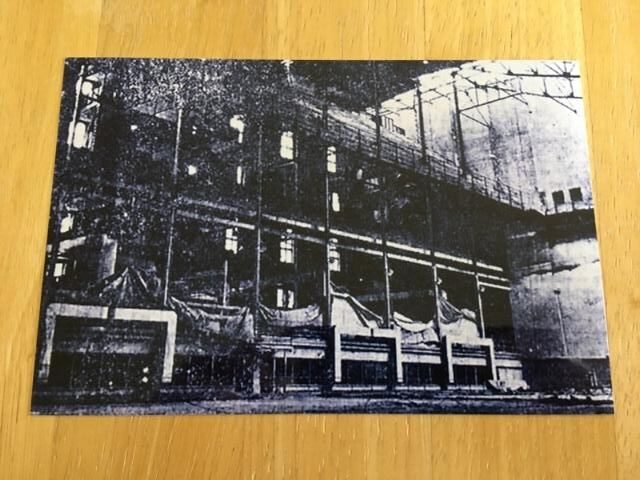 ---
1924
The first Florida Jai-Alai fronton in Miami was built as part of the Hialeah complex and opened in 1924. The Hialeah complex offered Jai-Alai and greyhound racing in addition to other activities. Construction started in 1924 and this Miami Hialeah fronton operated from 1924 to 1926. We are trying to find the exact date this fronton first opened and will publish that info if it can be established. This fronton was destroyed by the Great Miami Hurricane on September 18, 1926 (a cat 4 storm) and was never rebuilt.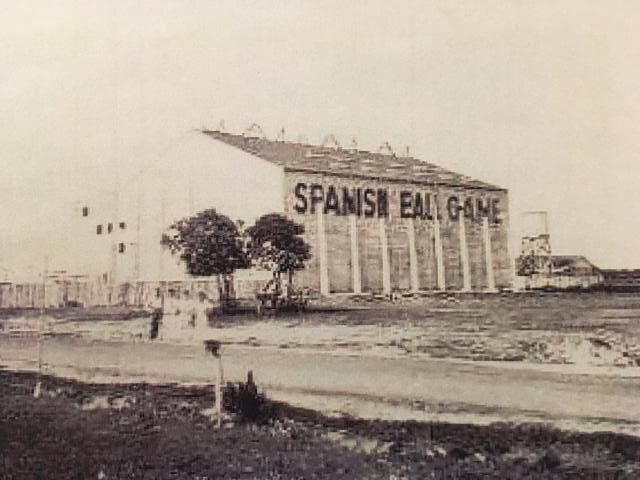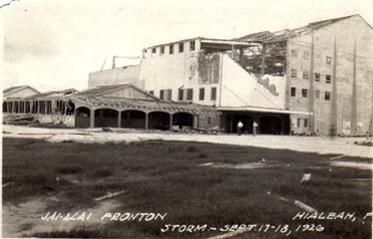 ---
1926
The Biscayne Jai-Alai fronton opened in Miami in January of 1926. This fronton was damaged by the Great Miami Hurricane on September 18, 1926 (a cat 4 storm). The Biscayne fronton lost the roof from hurricane damage but the roof was repaired and the fronton opened in time for the 1927 season with a lot of "band-aids" on the building. Many people are not aware that both the Hialeah and the Biscayne frontons co-existed for about 9-months before the Great Miami Hurricane and operated with two separate rosters at the same time.
Legalized wagering, called pari-mutuel wagering, began at the Biscayne fronton on January 4, 1936. This fronton started being called the Miami Jai-Alai fronton for the 1953-54 Jai-Alai meet. A record crowd of 15,502 spectators attended the Miami fronton on Dec 27, 1975. The last Jai-Alai game was played at the Miami fronton on Sunday evening, January 31, 2021, due to the decoupling measure which passed in Florida which no longer required pari-mutuel performances to keep the casino operating.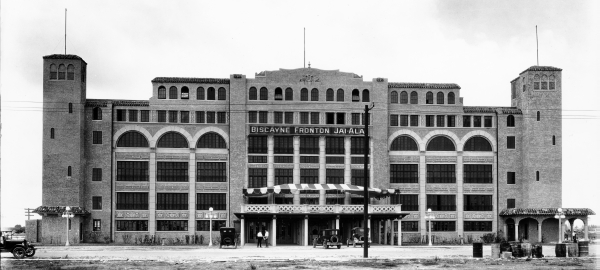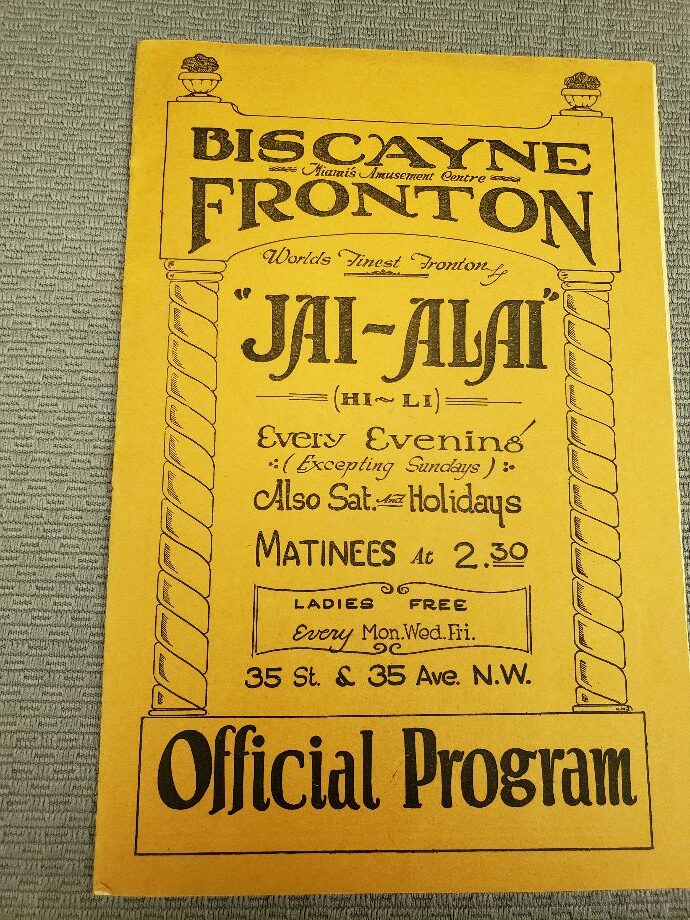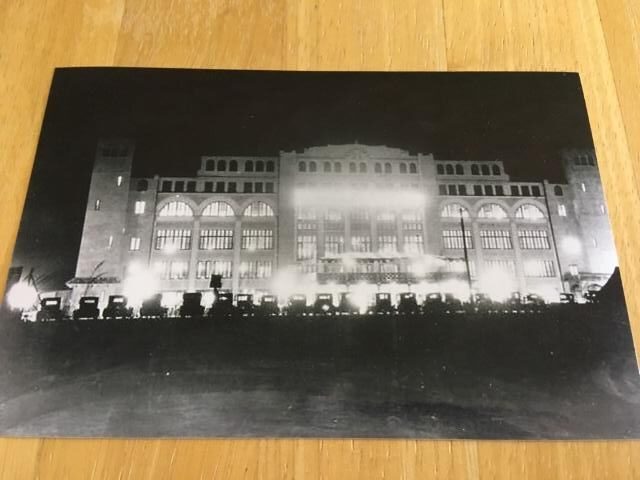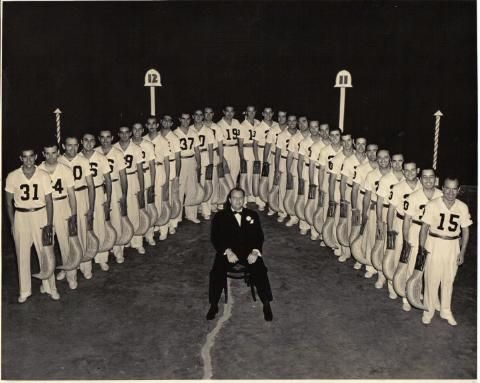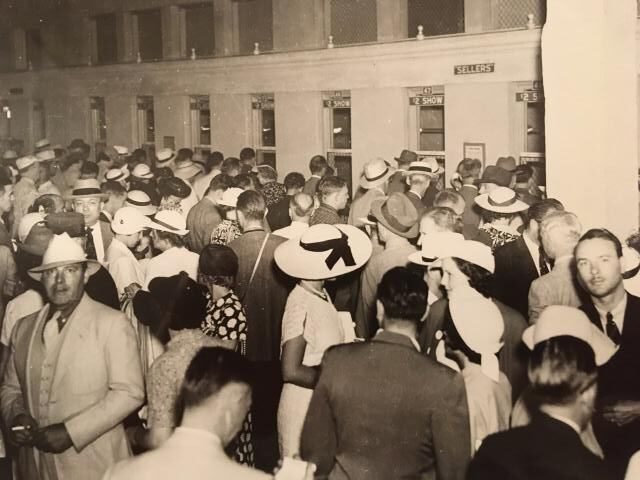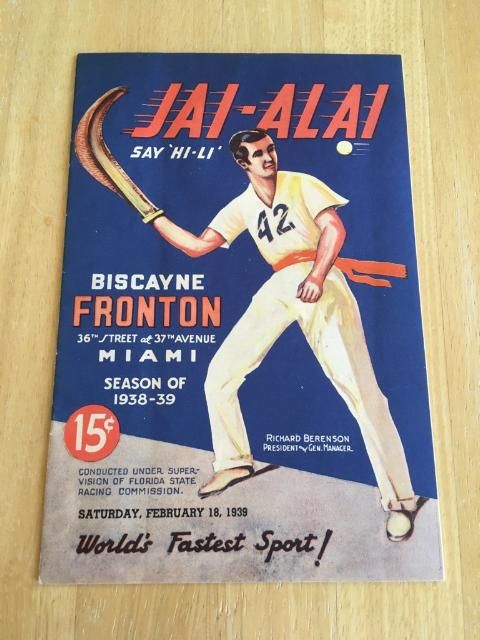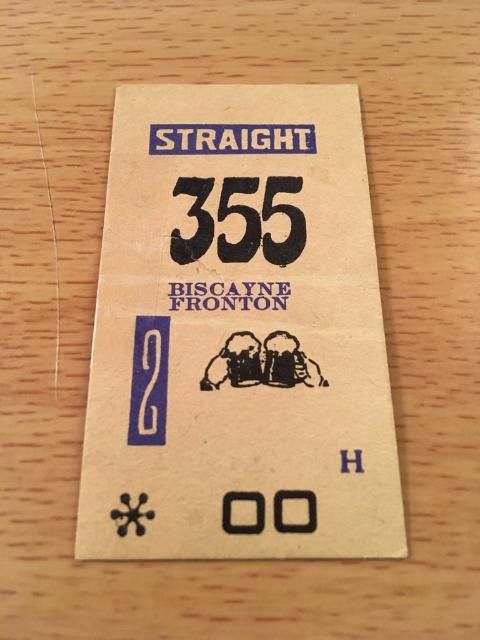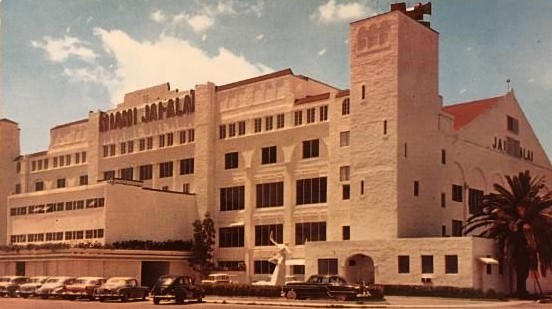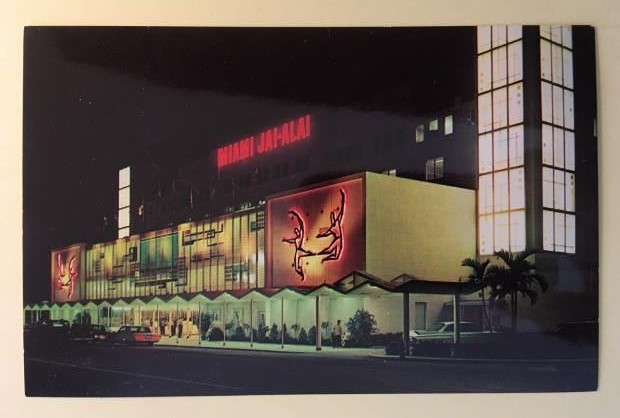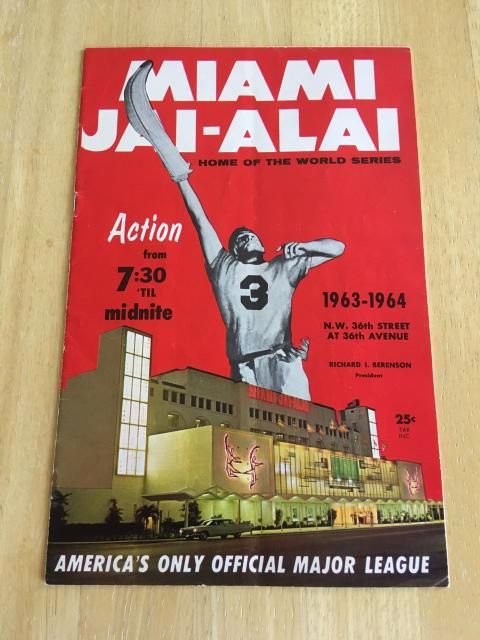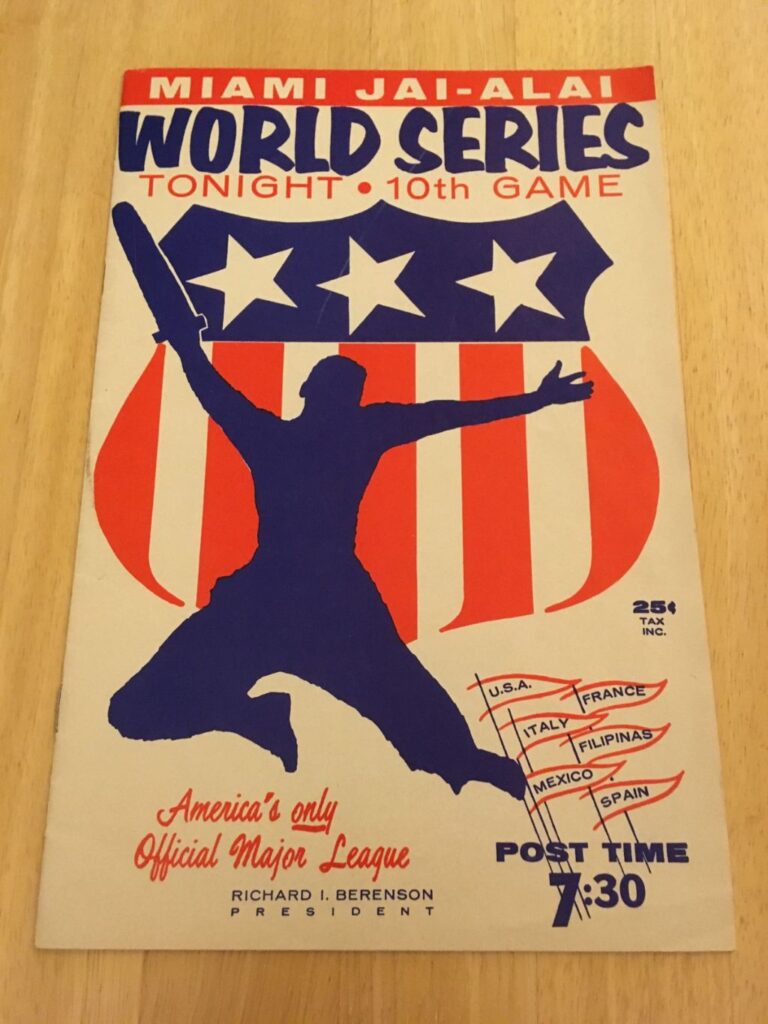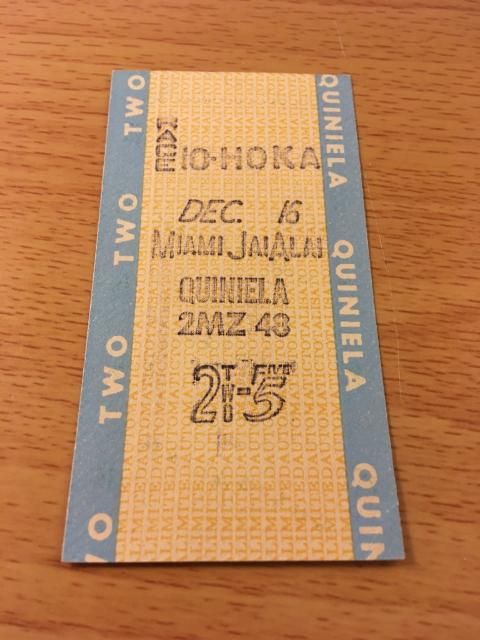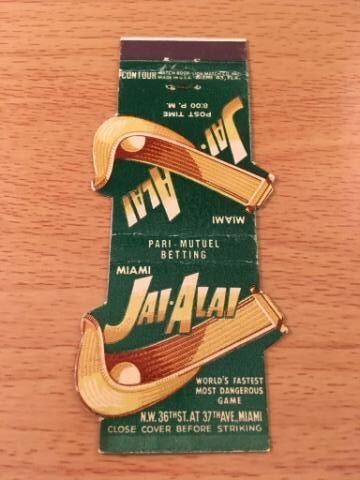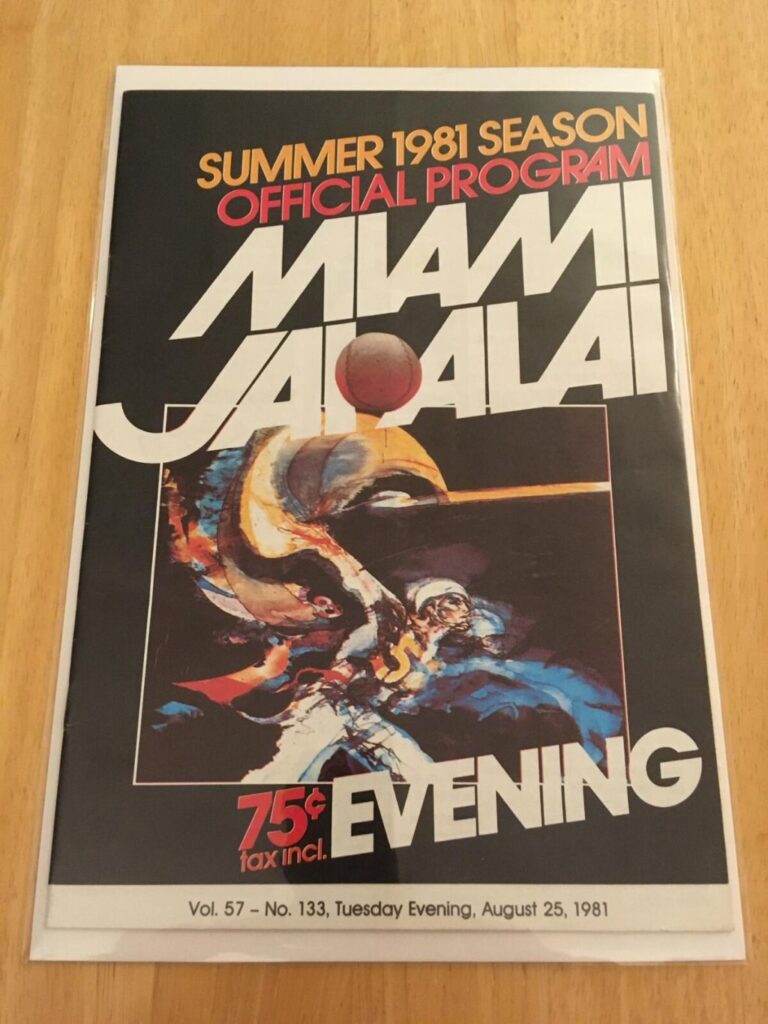 1964 Miami Jai-Alai program cover photo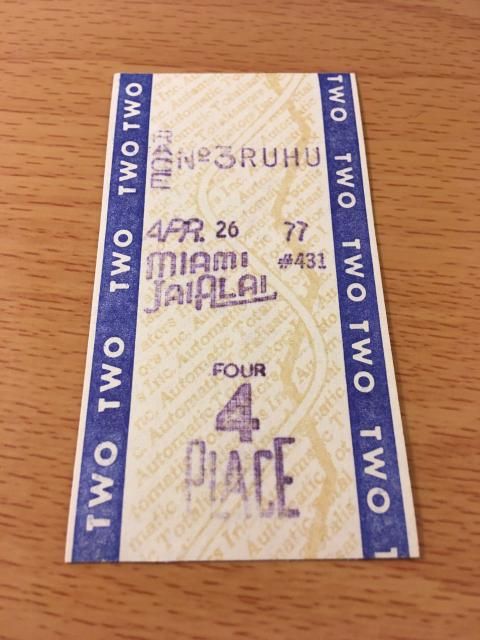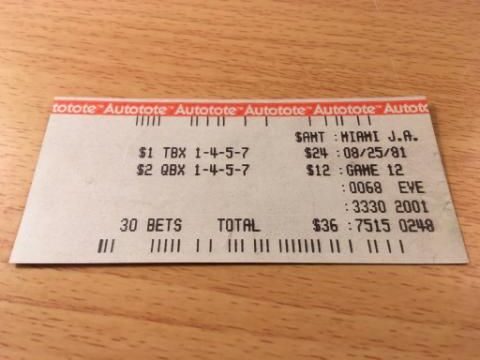 The New Orleans Jai-Alai fronton was built in 1925 and opened for Jai-Alai on November 25, 1926. Information on the New Orleans fronton (aka Joe W. Brown's Jai Alai Club) is hard to find. The closing date for Jai-Alai games at Joe Brown's Jai Alai Club cannot be found by this author.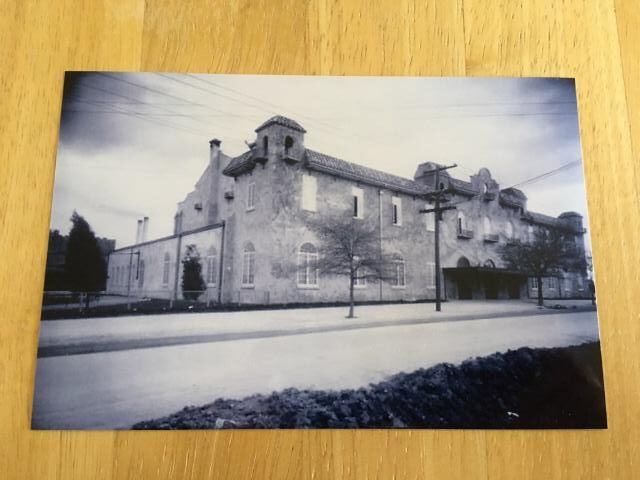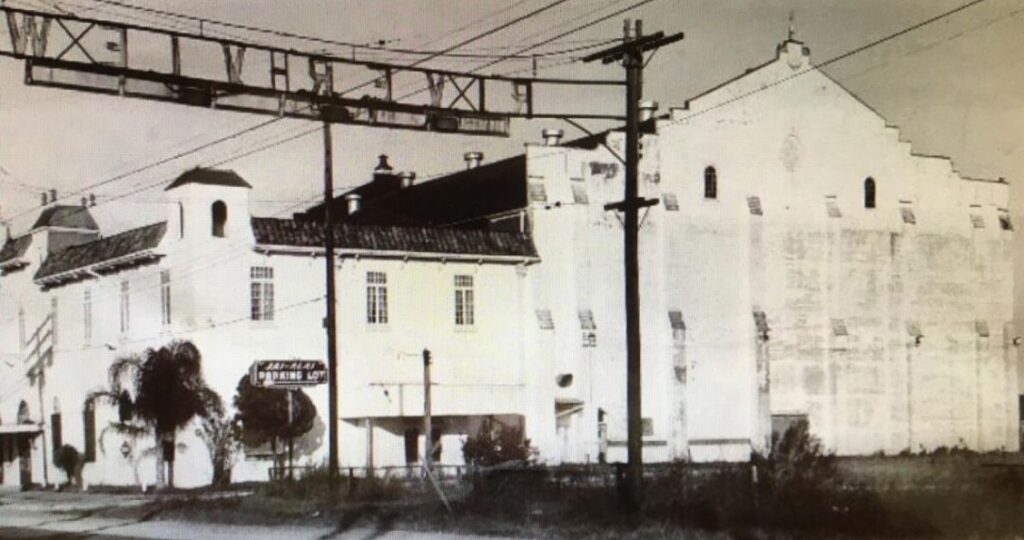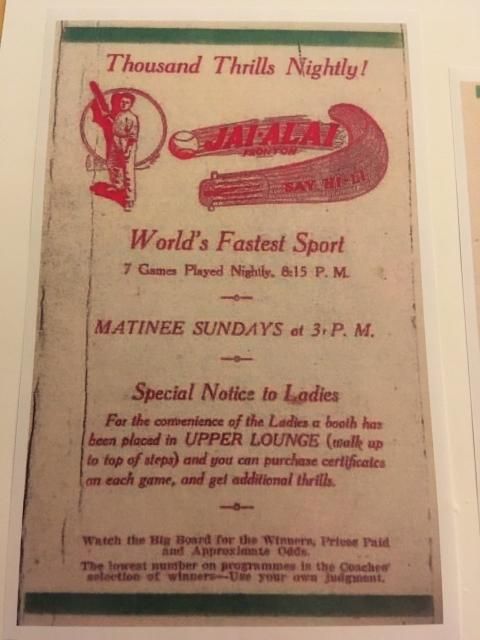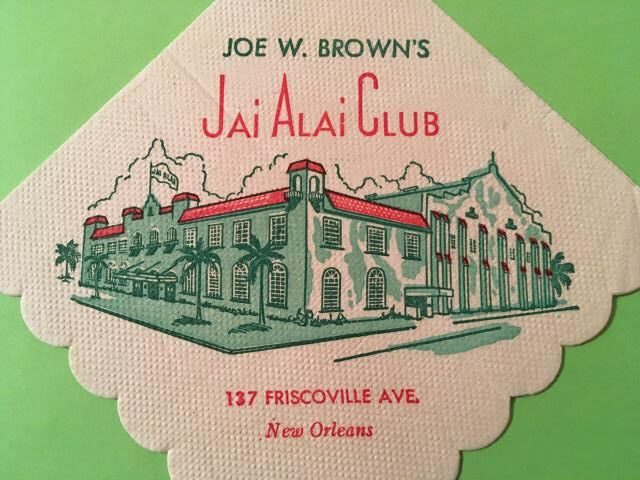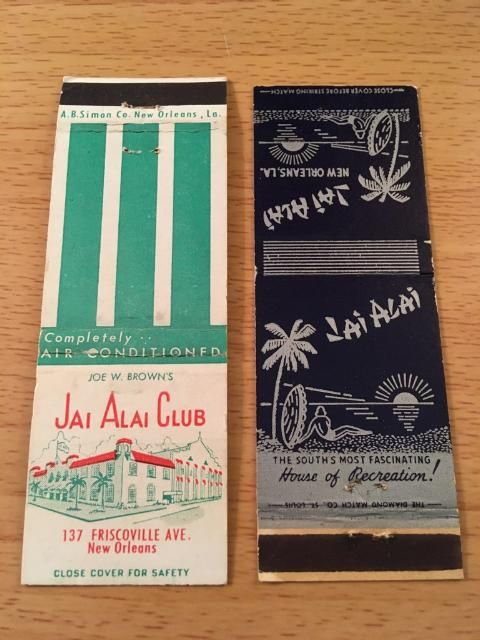 ---
1927
Jai-Alai was introduced to Chicago at the Rainbo Fronton (Rainbo Gardens) on December 21, 1927. Fred Mann's Rainbo Gardens was one of Chicago's premier entertainment venues and had seating for 1,726 Jai-Alai patrons. The fronton was troubled with Prohibition issues in 1928 and later with alleged illegal pari-mutuel betting on Jai-Alai games.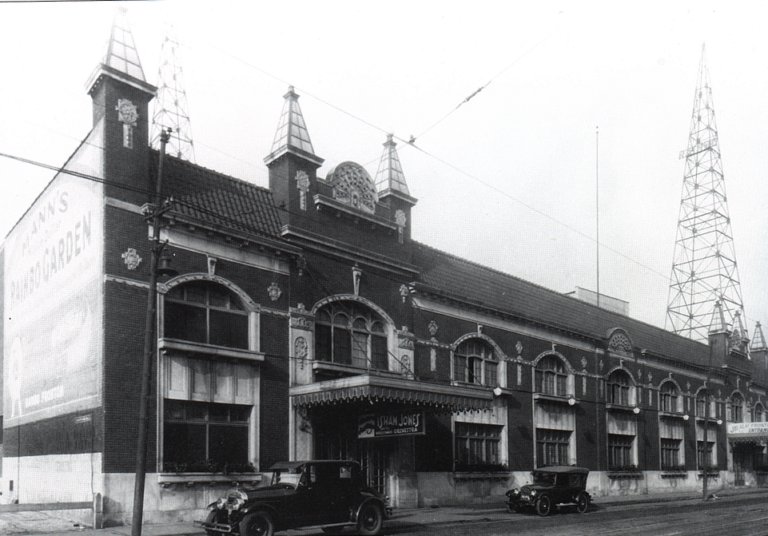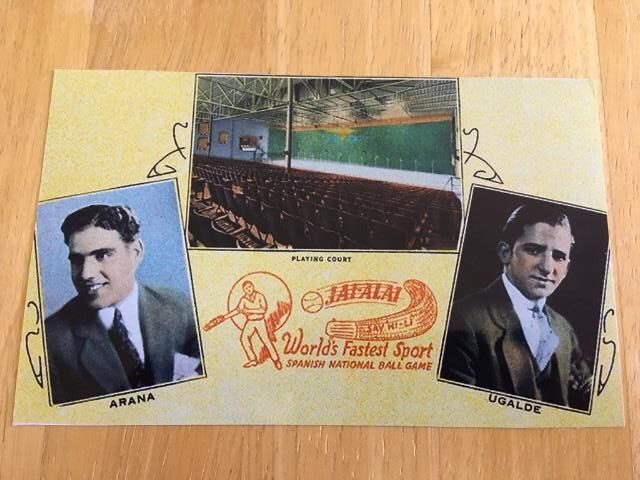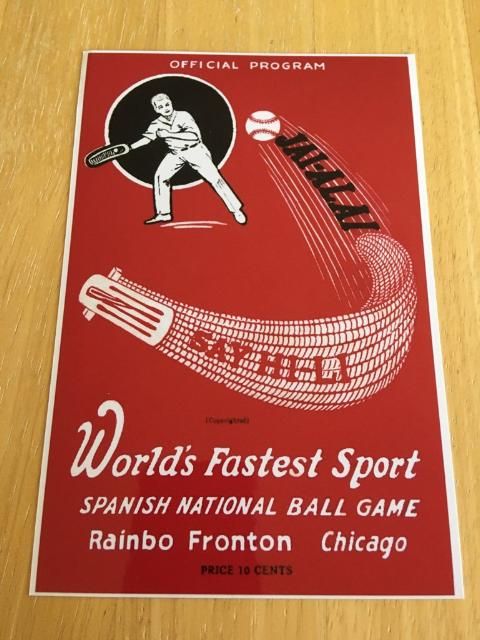 ---
1938
Jai-Alai was marketed to New Yorkers at the Hippodrome in New York, NY on September 8, 1938 but play only lasted for one season. Wagering was not yet allowed in New York like it was at Biscayne Jai-Alai in Florida so the York fans interest waned pretty quickly. The closing date has not been found by this author.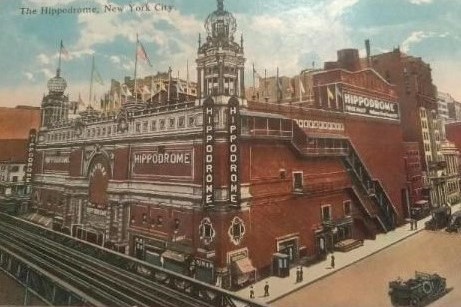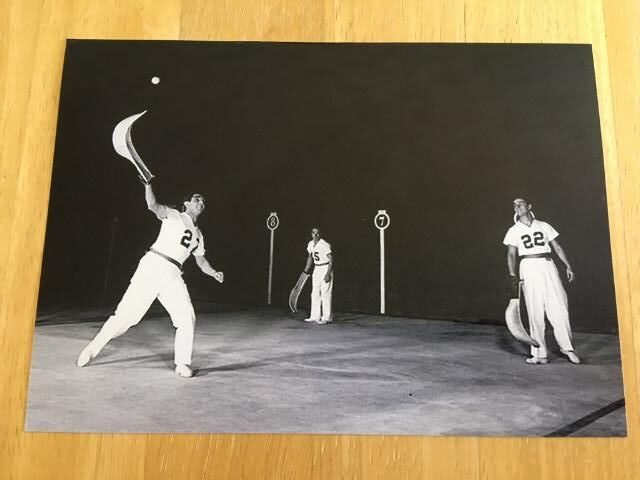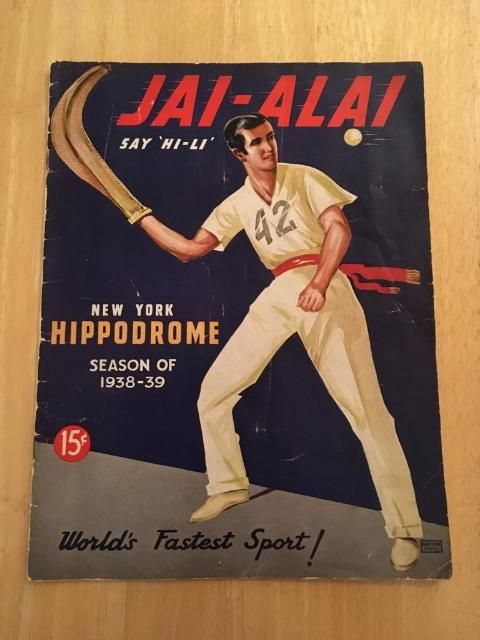 ---
1953
Tampa Jai-Alai in Florida opened on December 19, 1953 (closed July 4, 1998).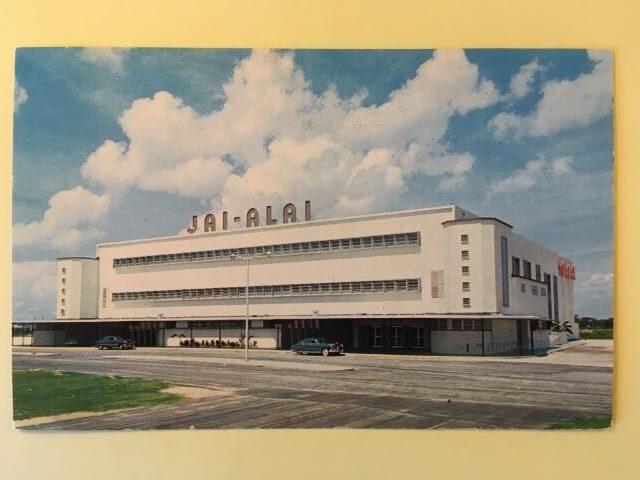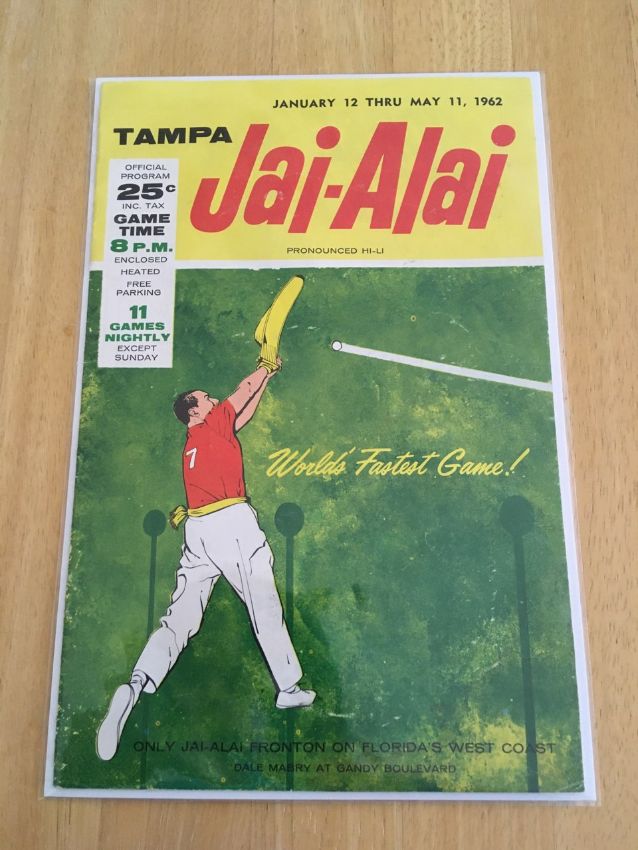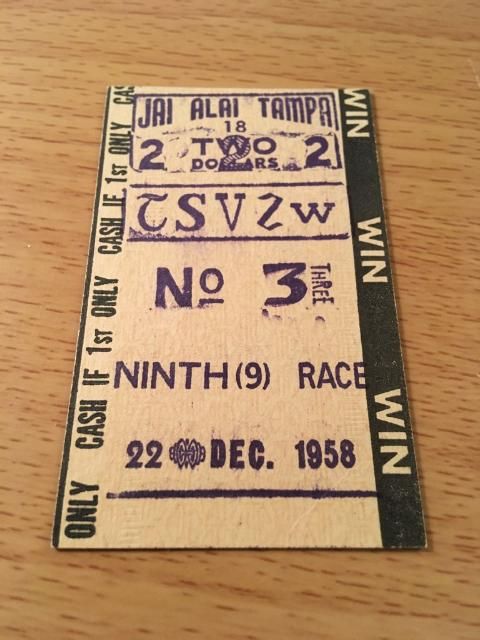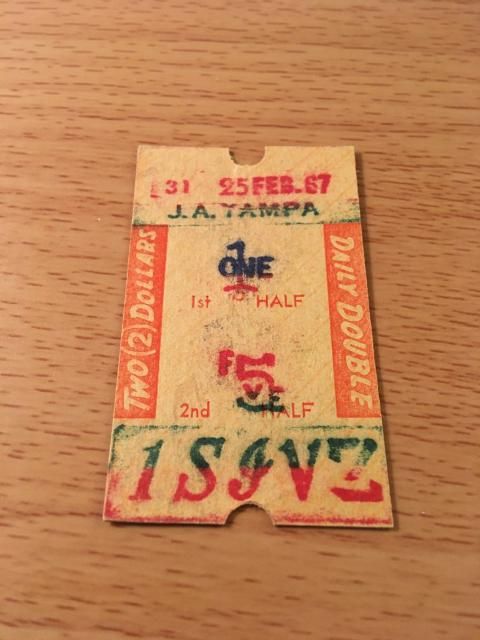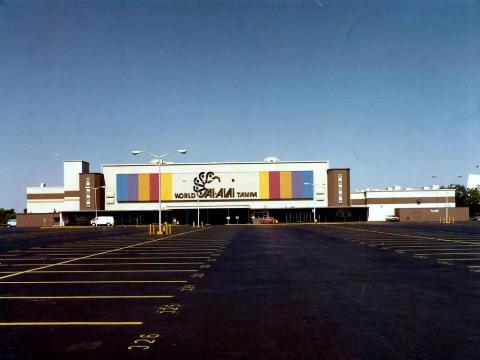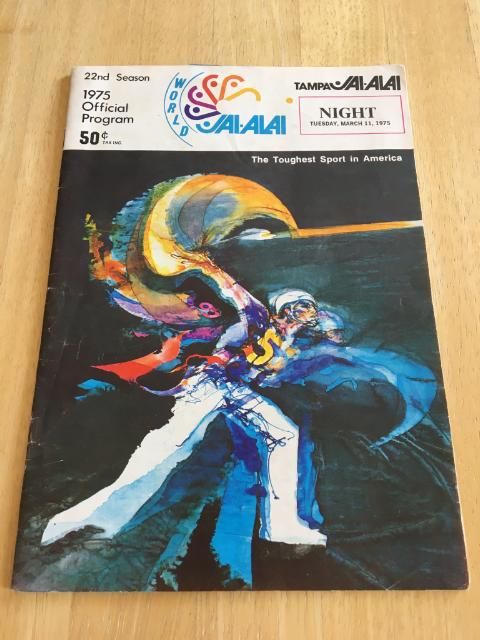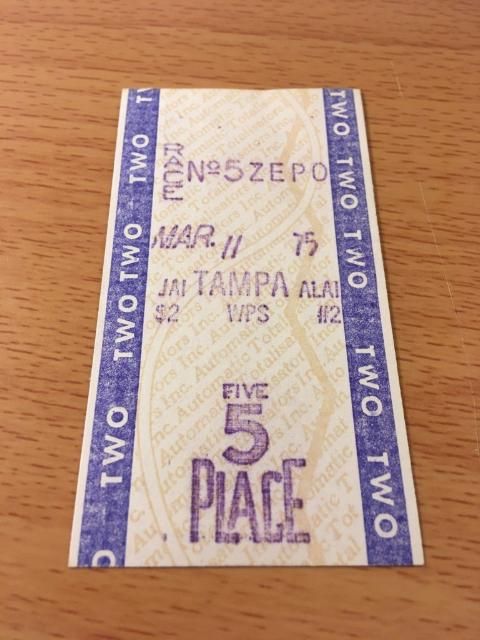 Dania Jai-Alai in Florida opened on December 23, 1953. Dania Jai-Alai had its final performance at a Sunday matinee at "Casino @ Dania Beach" and closed Jai-Alai operations on November 28, 2021, another victim of the decoupling measure which passed in Florida, allowing casinos to operate without having to offer pari-mutuel games. Seven of the Dania players (including some of their top players) are continuing their careers playing Pelota games (aka pari-mutuel games) and H2H sports betting matches at Magic City Casino & Jai-Alai in Miami.
Jai-Alai at Dania was revived for a two-month meet spanning Dec. 1 2023 through Jan. 27, 2023. The invitation-only tournament showcased some excellent Jai-Alai talent from the Basque region of Spain and France, competing for glory and prize money in the Dania Beach Invitational. This meet offered traditional pari-mutuel wagering for fans and was well received. Benny Bueno has secured dates in December 2023 and January 2024 for another similar invitation-only tournament.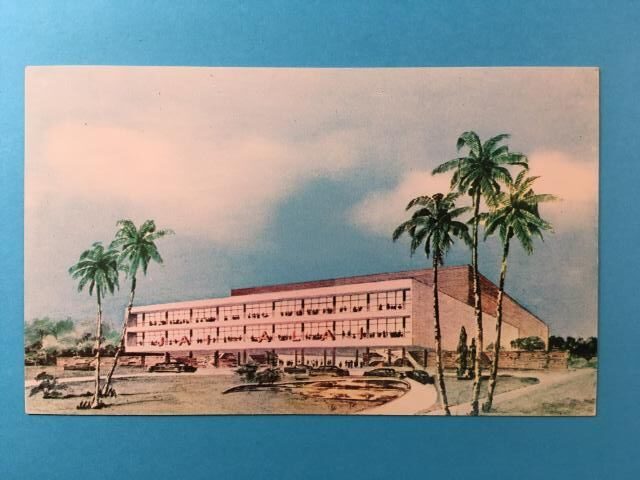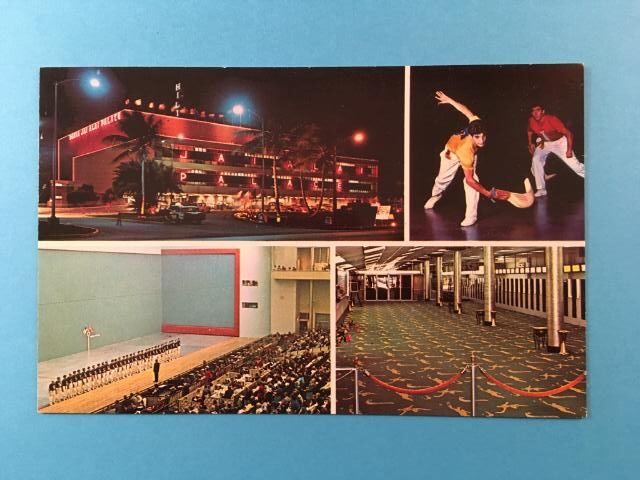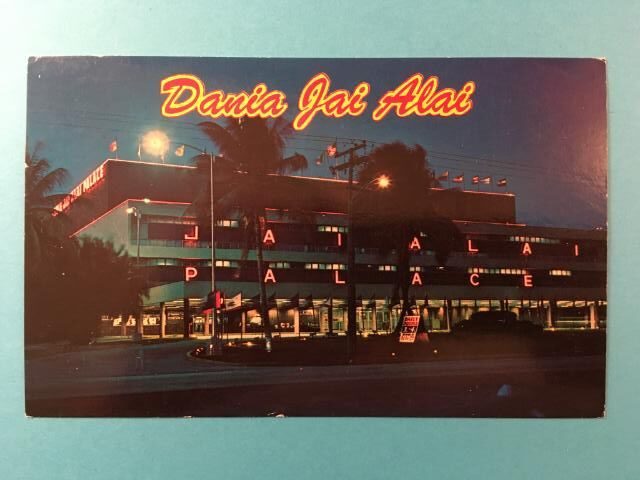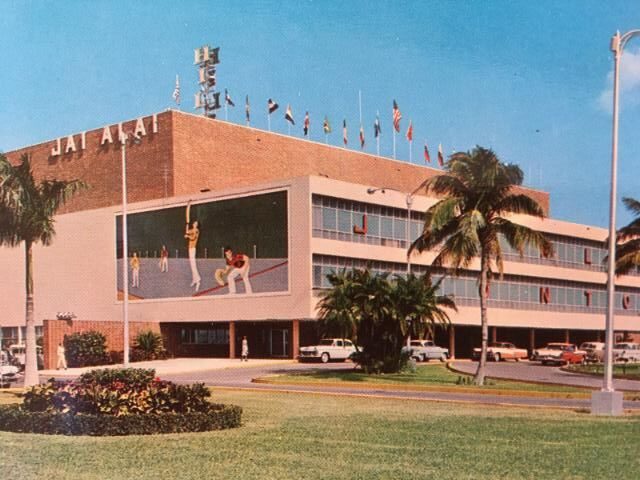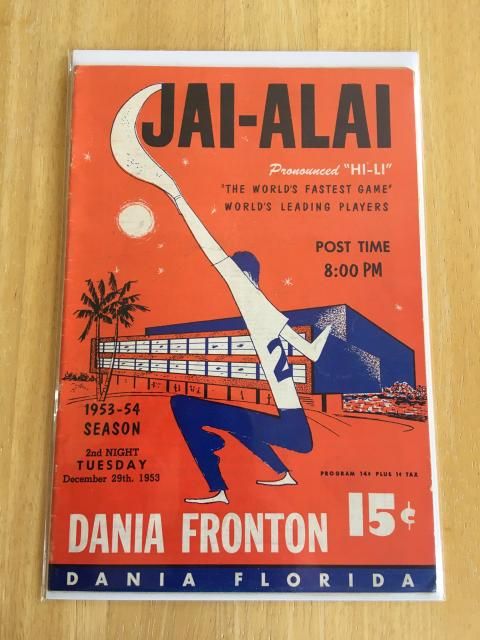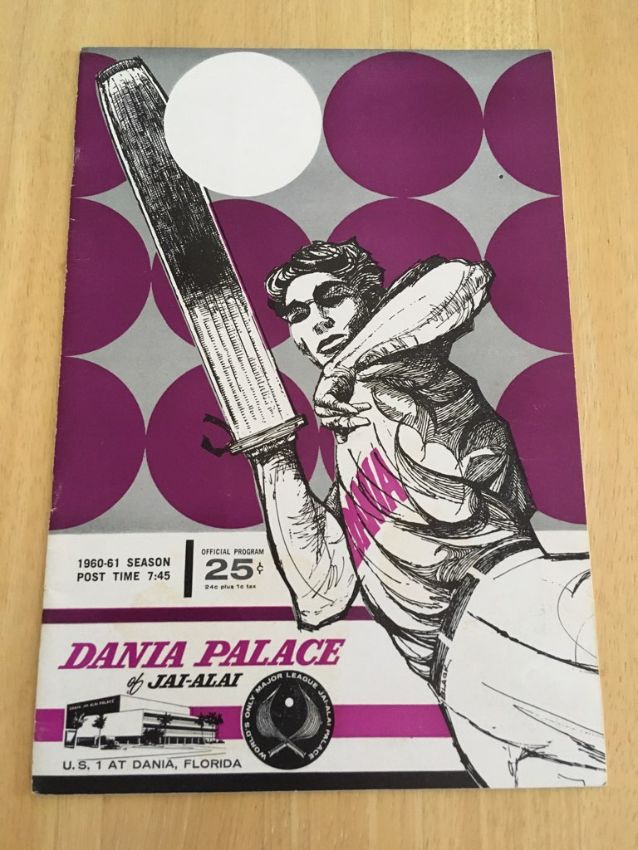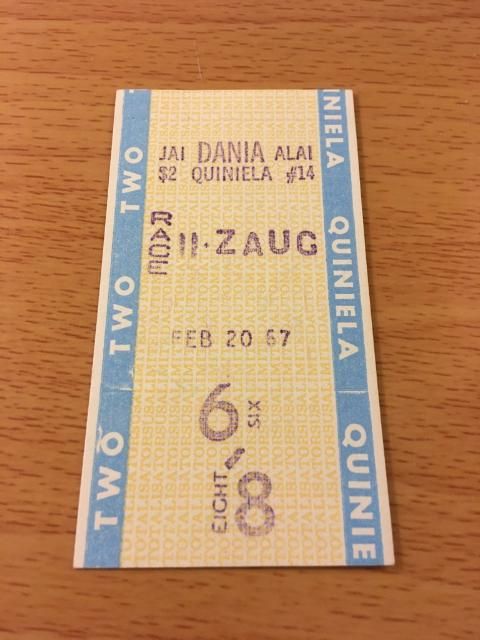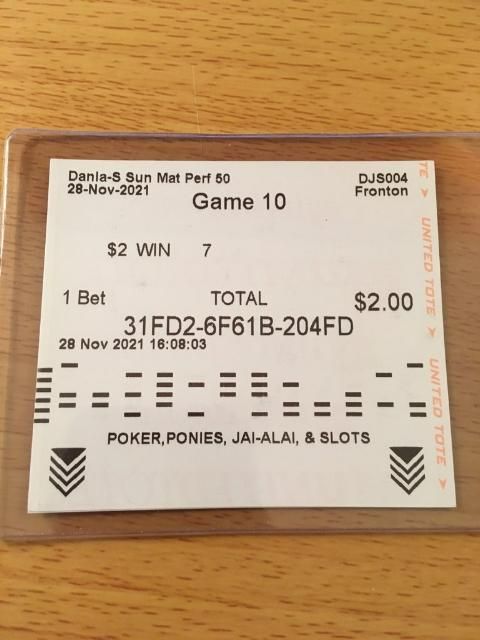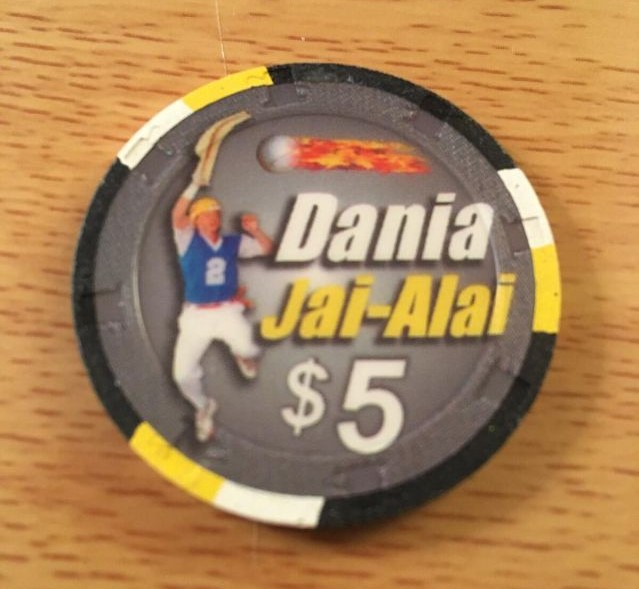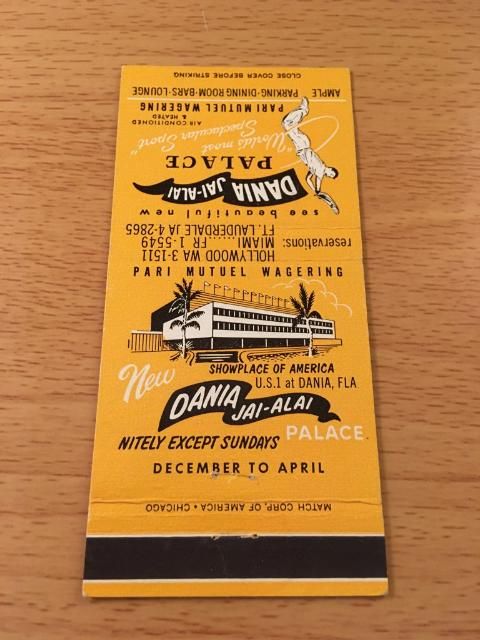 ---
1956
Palm Beach Jai-Alai in Florida opened on January 12, 1956. Jai-Alai ended on November 27, 1993 and satellite wagering at the facility began on January 12, 1994. Live Jai-Alai resumed on November 23, 1994 and lasted a short time until permanently closing on December 30, 1994.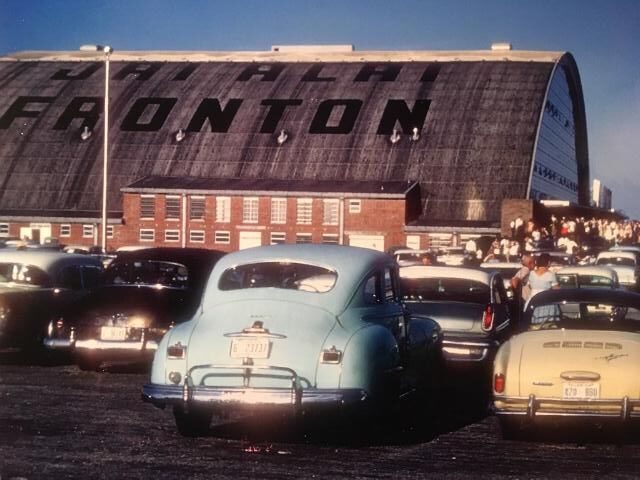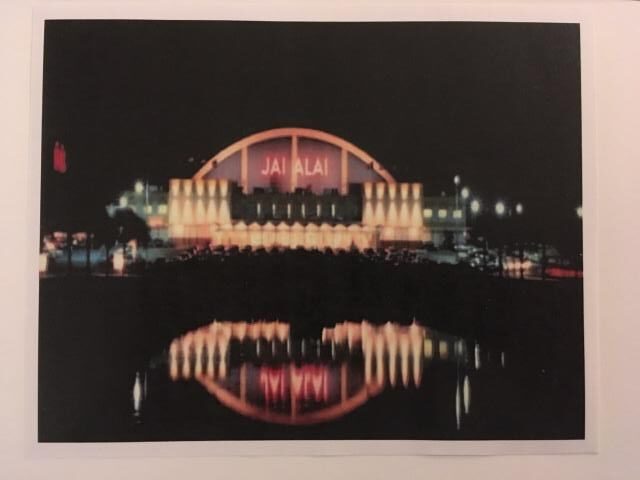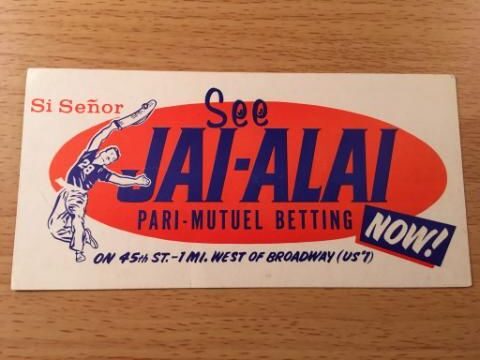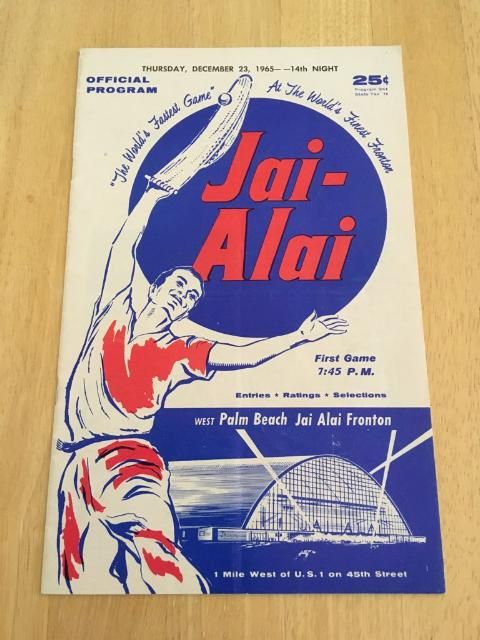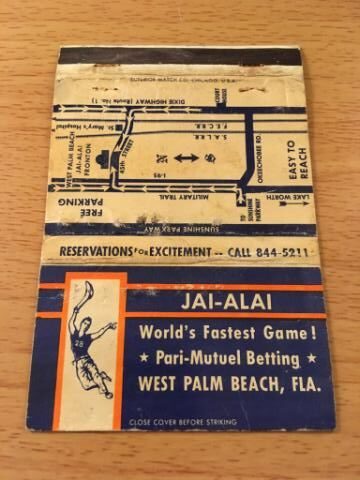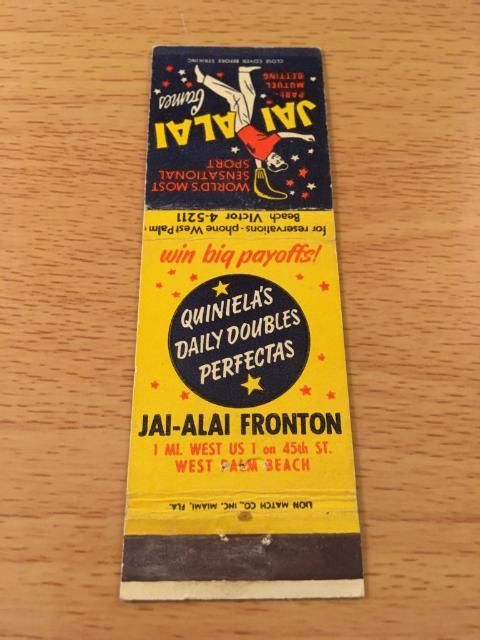 Note: On December 26, 1978 the West Palm Beach fronton was destroyed by fire, presumed to be arson. The fronton was rebuilt and reopened in January of 1981. The new fronton had seating for 6,000. The largest attendance was 10,000 on the last day of the 1986/87 season. Photo of the rebuilt fronton shown below.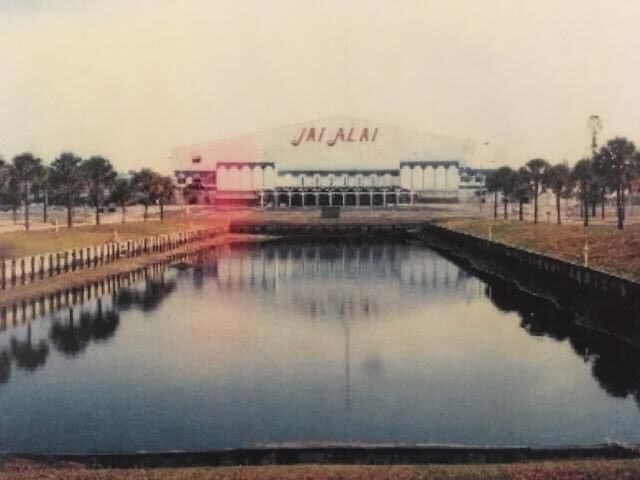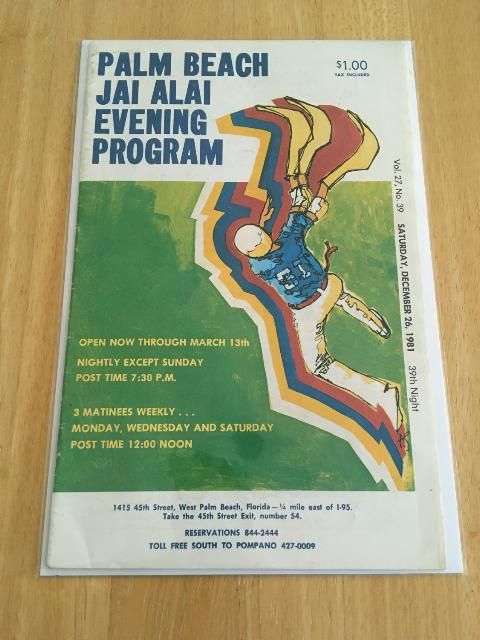 ---
1959
Daytona Jai-Alai in Florida opened on June 4, 1959 (closed in 1992, exact date unknown by this author). The Daytona fronton was destroyed by fire on April 11, 1974. A Springfield, Massachusetts Mafia crime boss, Salvatore Cufari, was later implicated in the crime. The Daytona Jai-Alai fronton was rebuilt and operated until 1992.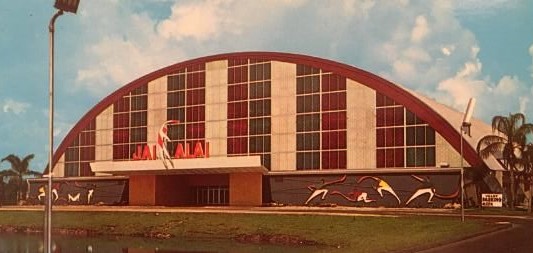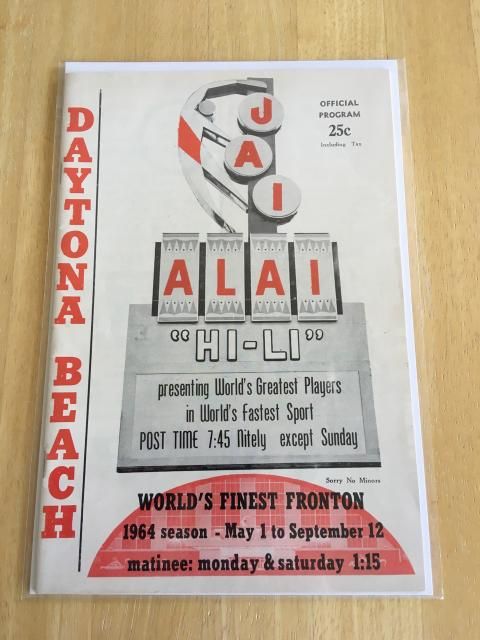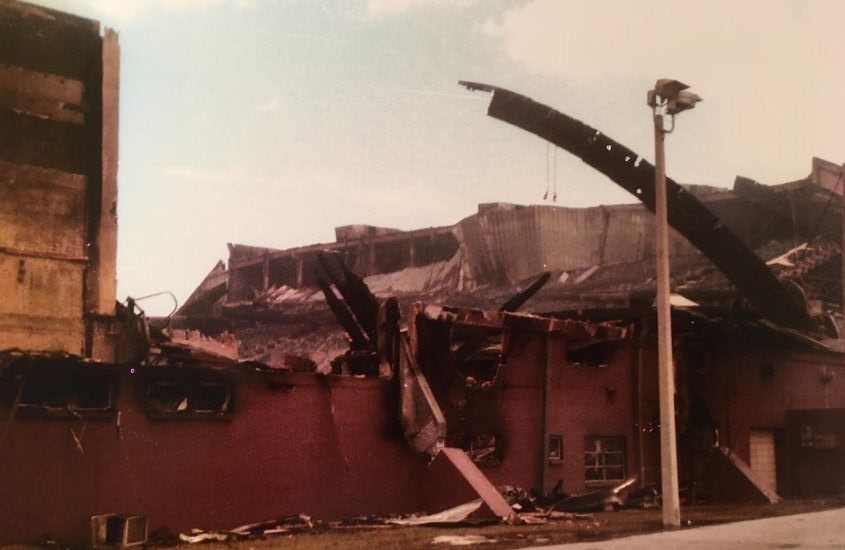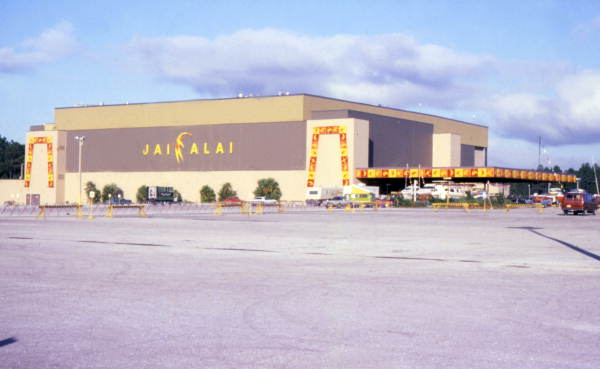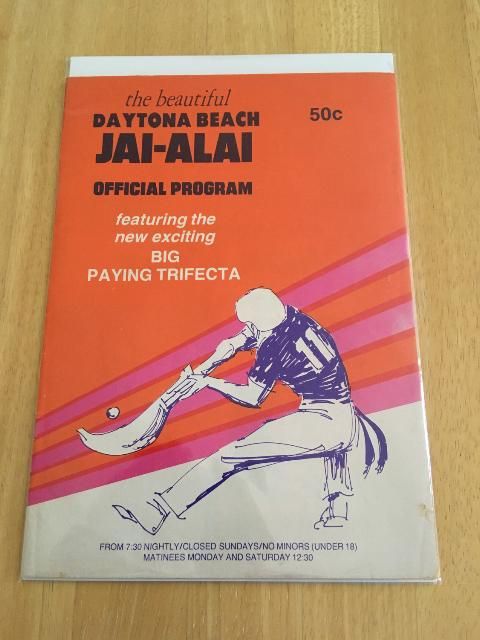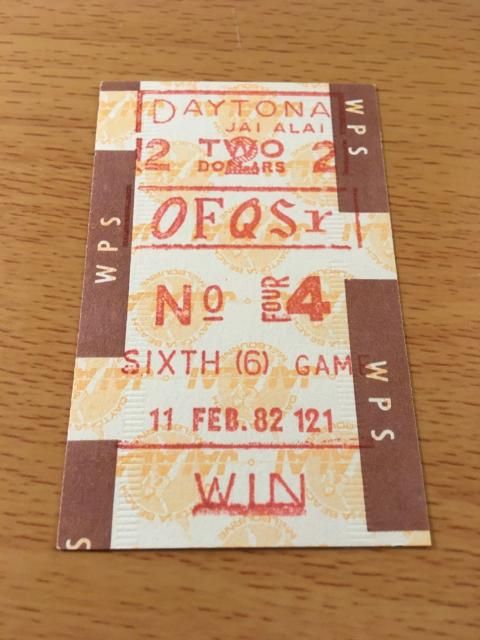 ---
1962
Orlando Jai-Alai in Florida opened on January 5, 1962. This Jai-Alai fronton was also known as the Orlando-Seminole fronton. The Orlando facility stopped playing traditional Jai-Alai games in 2015 and maintained a very small Jai-Alai presence to skirt the laws and maintain the license (the 2-player games were called "The 2-man sham" and were very unpopular with Jai-Alai fans). The last "games" were played in 2020 and not continued in 2021 due to passage of the decoupling measure in Florida.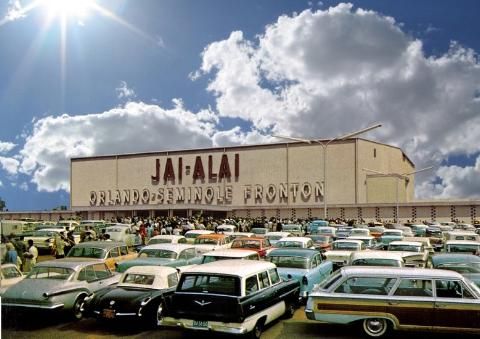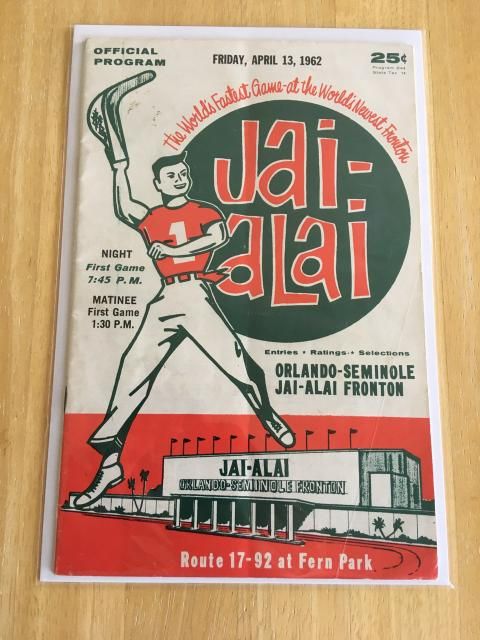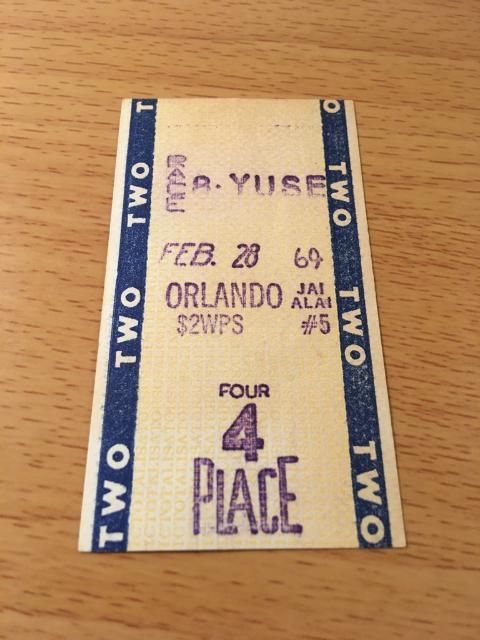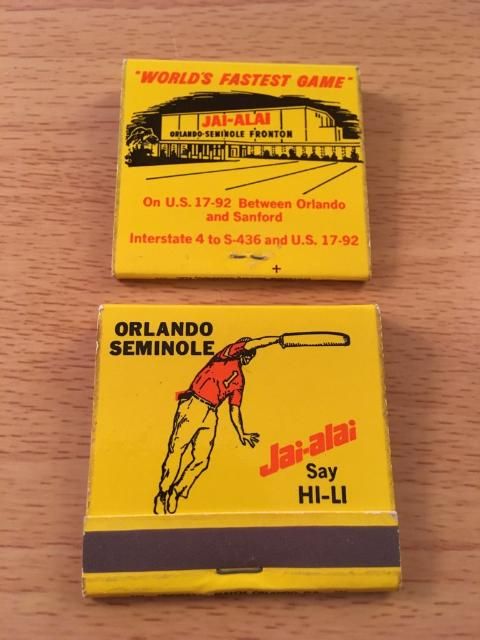 ---
1971
Brevard Jai-Alai in Melbourne, Florida (later known as Melbourne Jai-Alai) opened on November 1, 1971 (closed February 3, 1990). The Melbourne fronton was converted to greyhound racing and opened on March 27, 1991; greyhounds last raced at Melbourne Greyhound Park until closing in April of 2018. Club 52 Poker Room still operates at that site today and offers simulcast racing.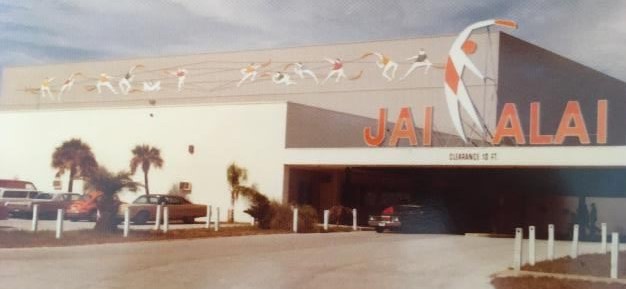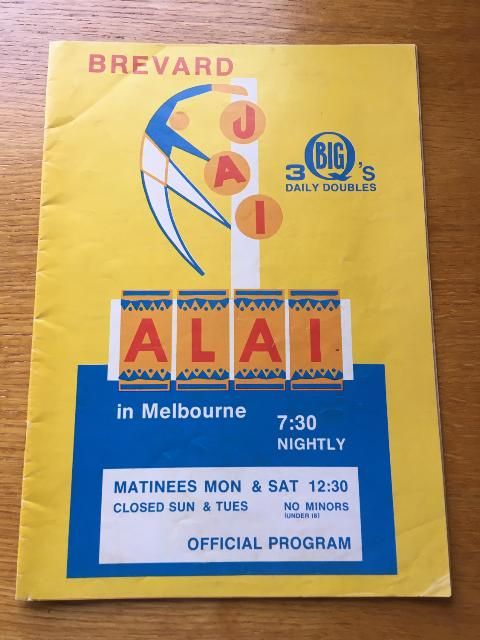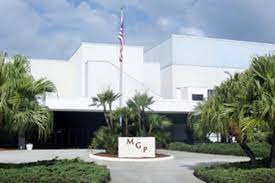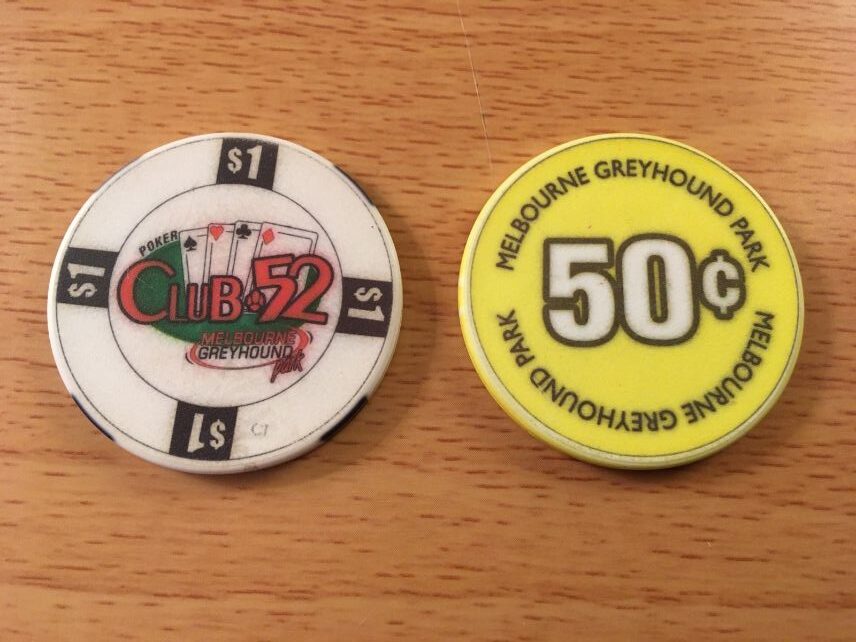 ---
1973
Ocala Jai-Alai in Florida opened on June 11, 1973. Currently called "Ocala Gainsville Poker" and was a very respectable Jai-Alai operation until around 2010. At that time the Jai-alai presence was greatly diminished to skirt the Florida gaming laws and maintain the license. Two-player games were then started and referred to as "The 2-Man Sham" by many and rapidly became very unpopular with the traditional Jai-Alai fans. The last of these "games" were played in 2020 and not continued in 2021 due to passage of the decoupling measure in Florida.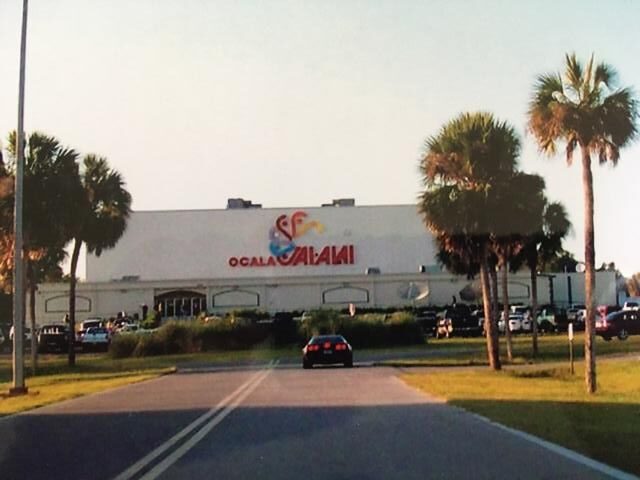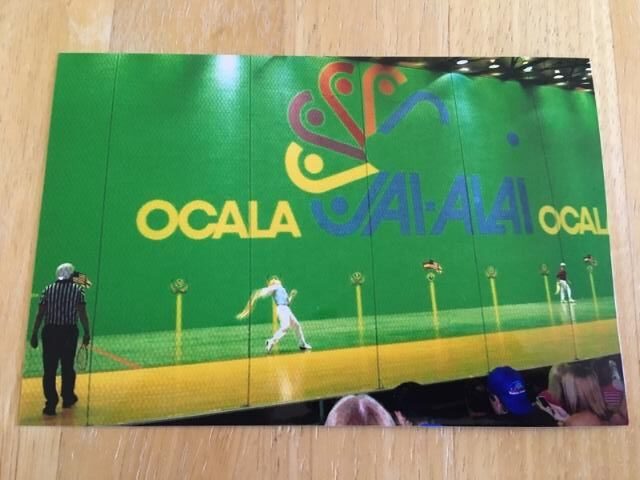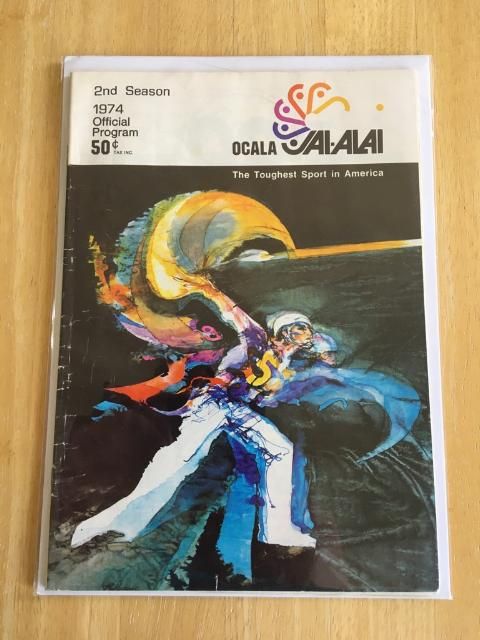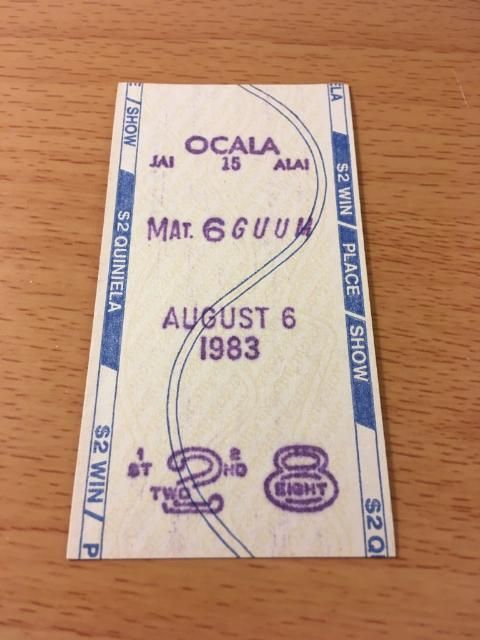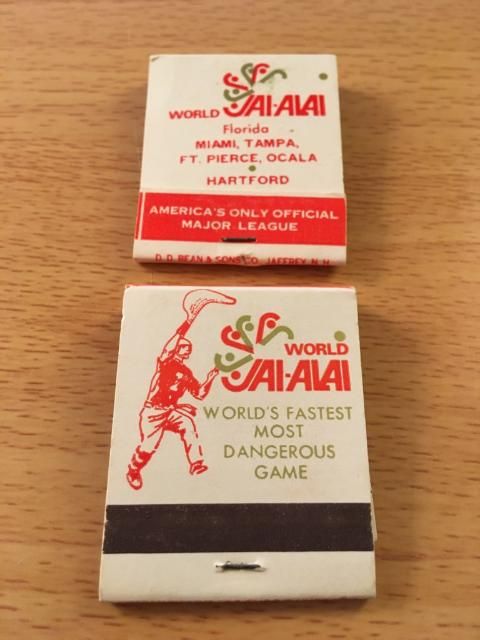 ---
1974
Fort Pierce Jai-Alai in Florida opened on April 11, 1974. Traditional style pari-mutuel games ended in 2014 and "Casino Fort Pierce" continued singles games with a reduced roster and a short season. The last games were played in 2020 and games were discontinued for 2021 due to passage of the Florida decoupling measure.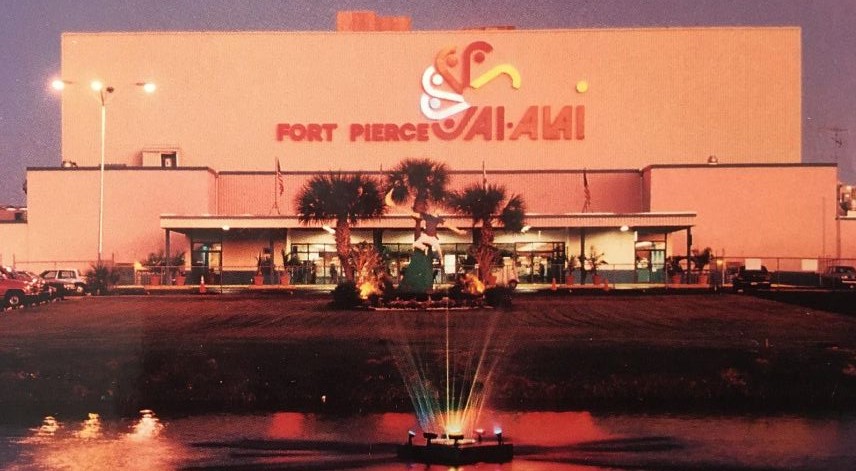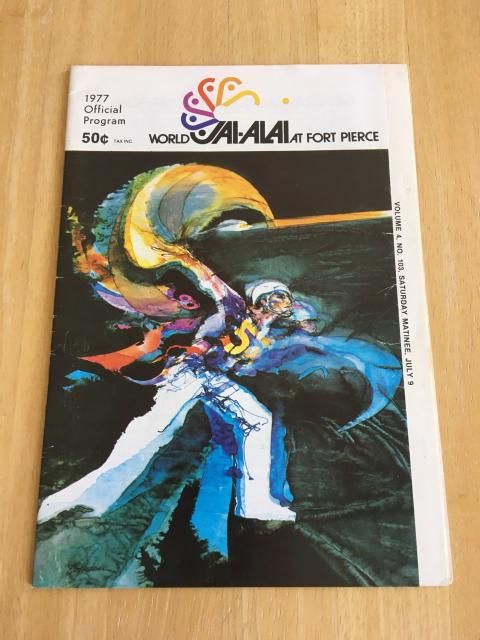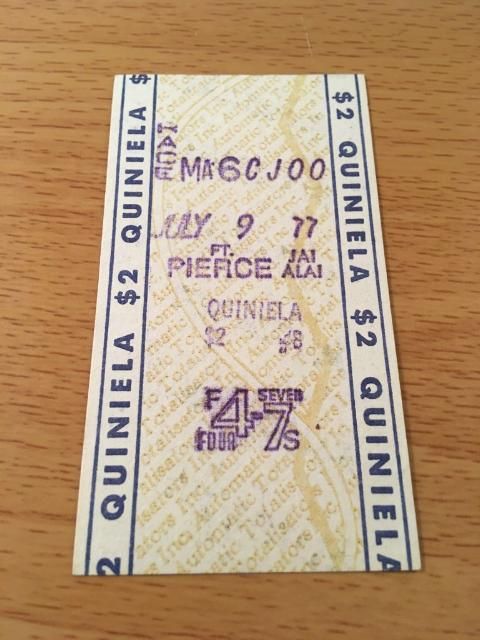 MGM Grand Las Vegas Jai-Alai fronton opened in 1974 in Las Vegas inside the original MGM Grand Casino (now Bally's). Jai-Alai lasted until Nov. 21, 1980 when the MGM Grand Hotel fire took 85 lives. Jai-Alai at the MGM Grand was restarted the following year and then was abruptly ended in November of 1983.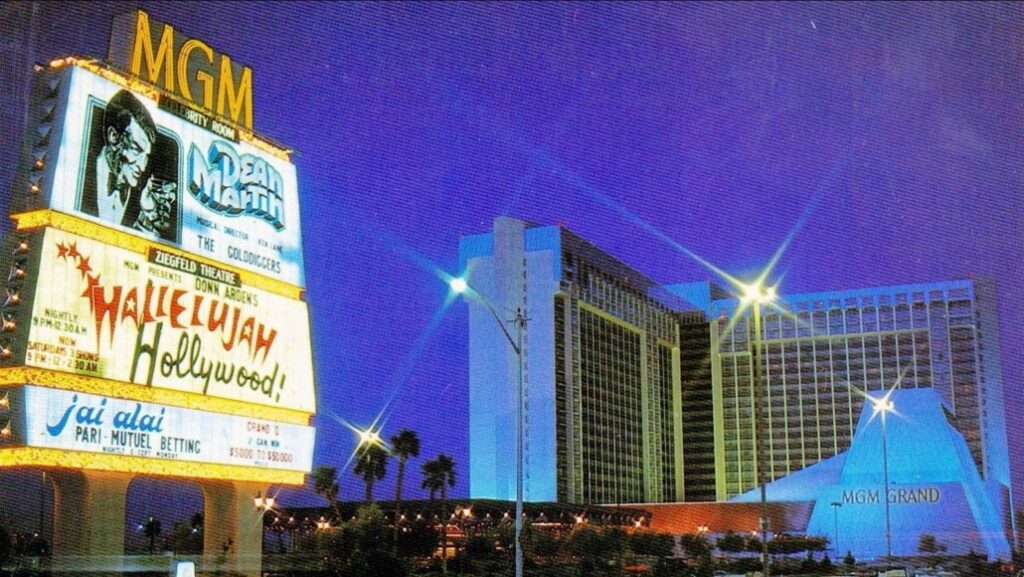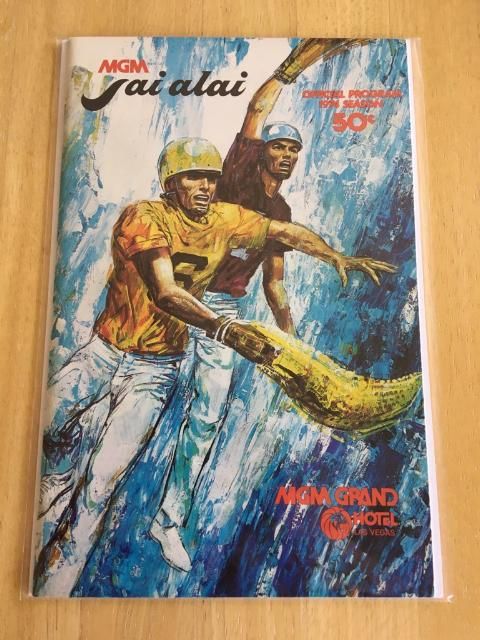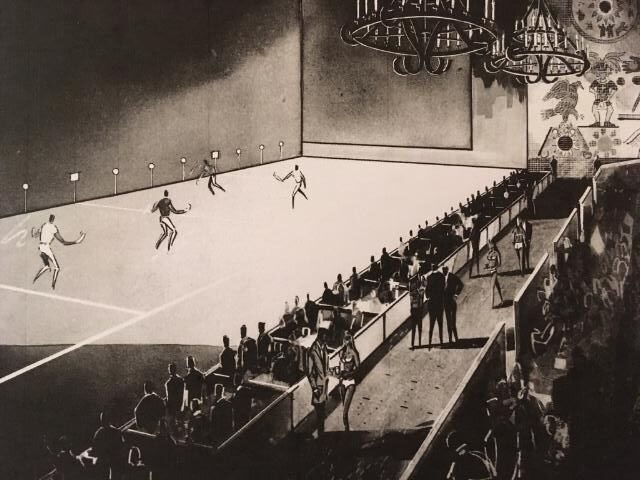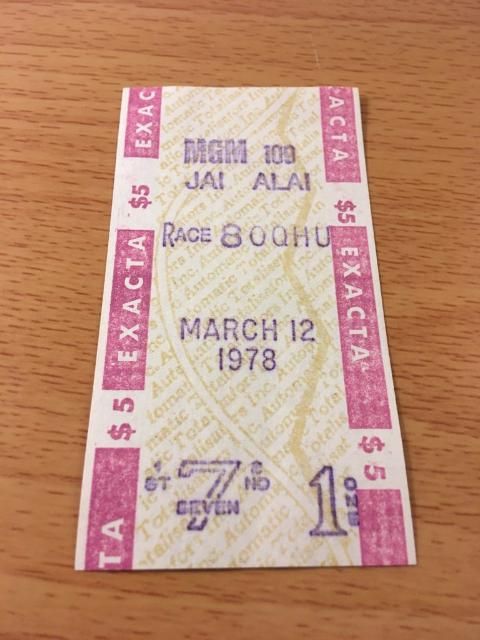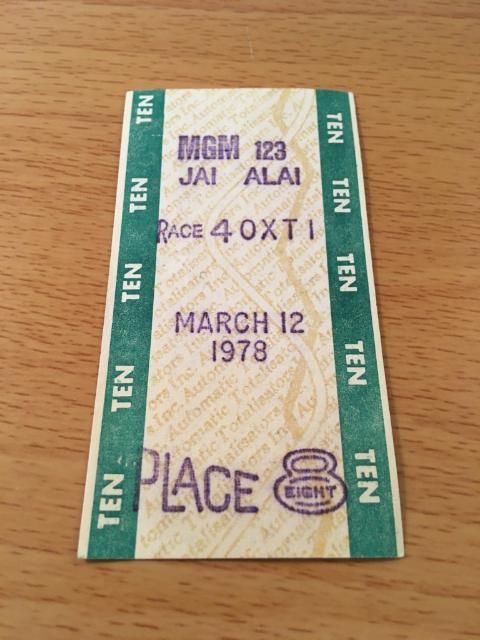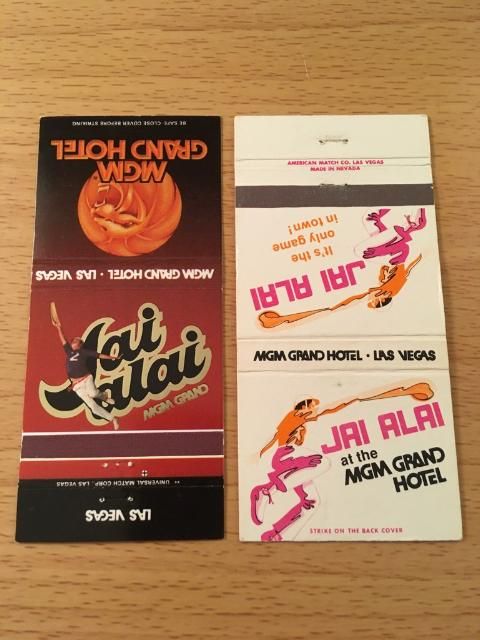 ---
1976
Hartford Jai-Alai in Connecticut opened on May 20, 1976 (closed September 5, 1995).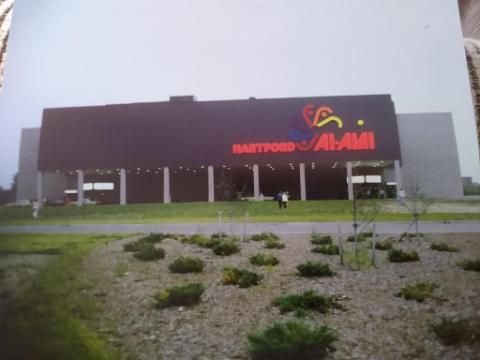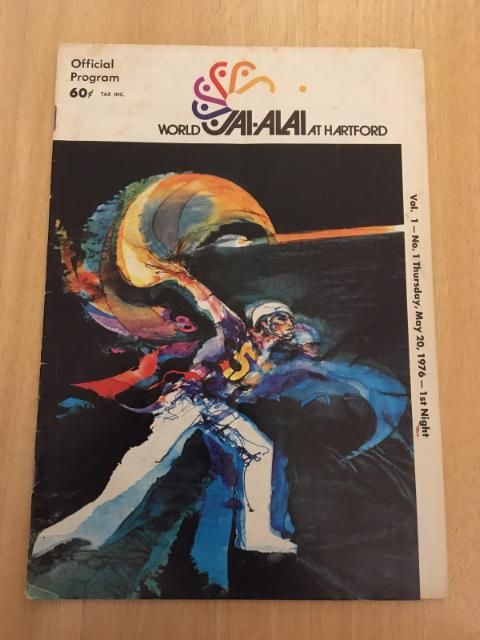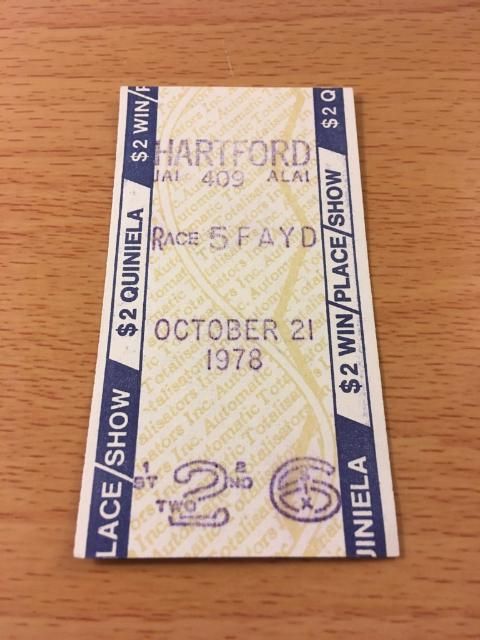 Bridgeport Jai-Alai in Connecticut opened on June 1, 1976 (closed April 30, 1995).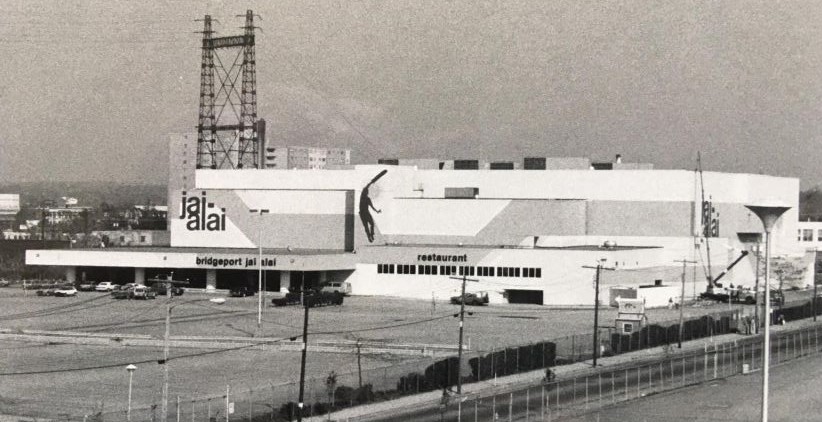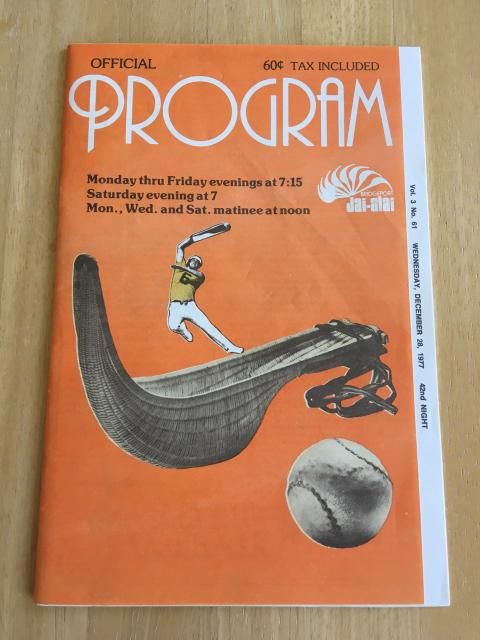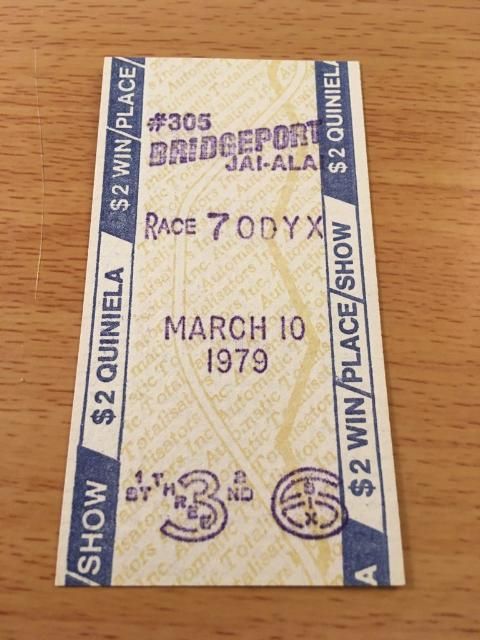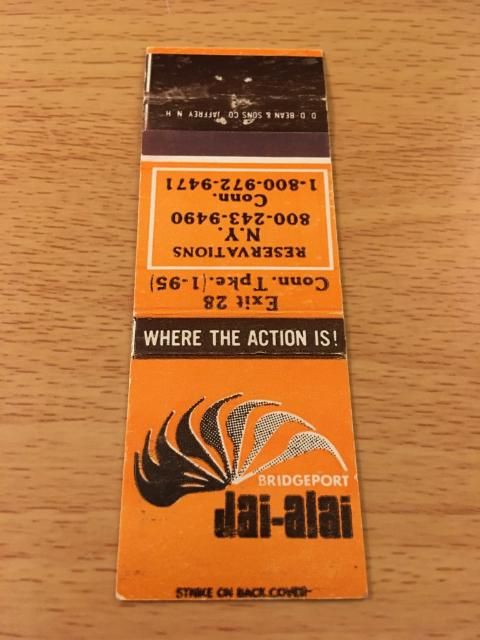 Newport Jai-Alai in Rhode Island opened on June 10, 1976 (closed July 13, 2003).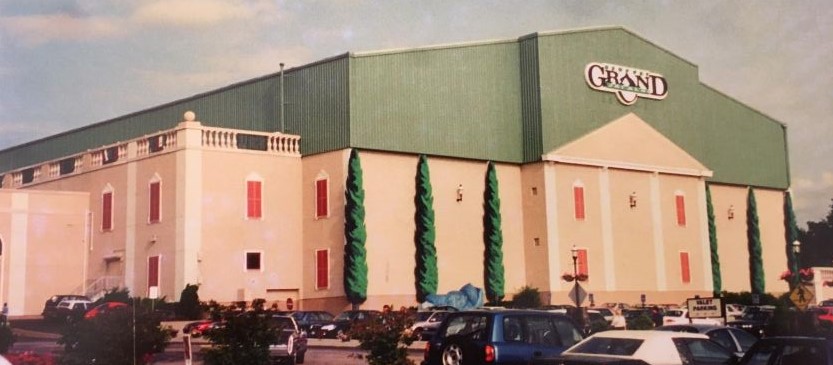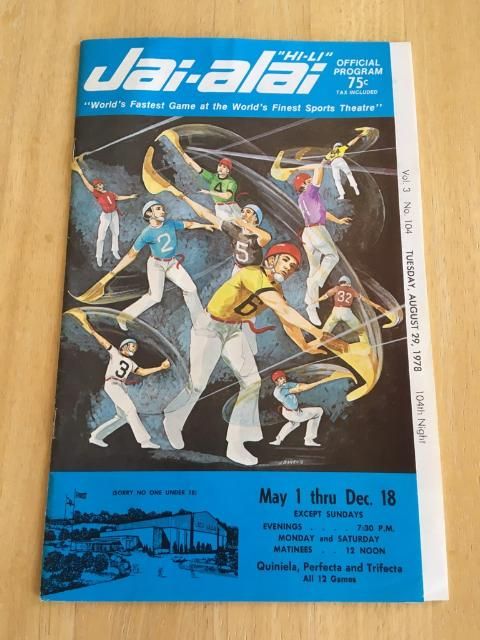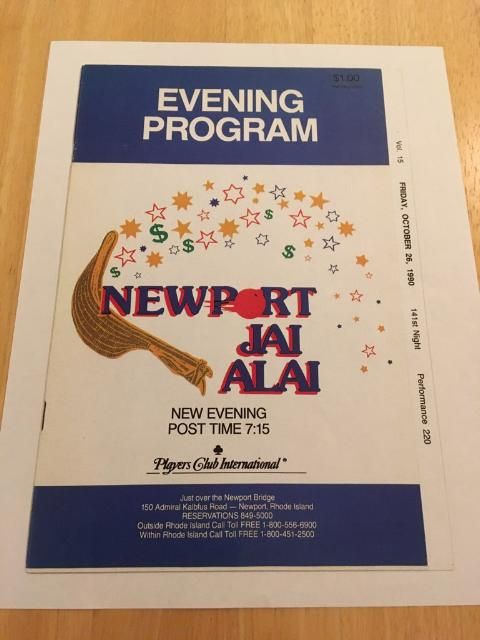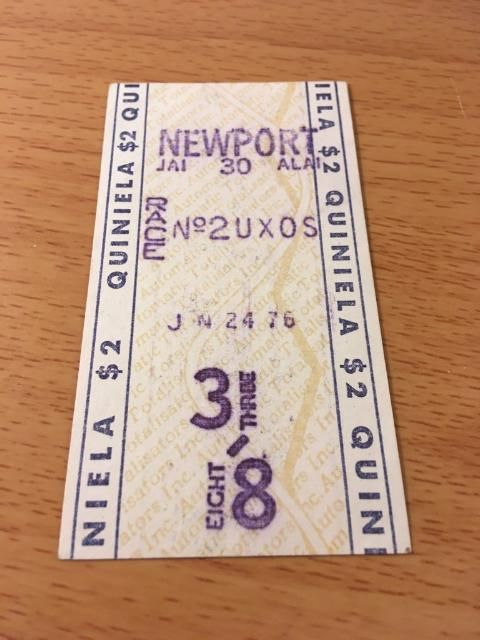 ---
1977
Milford Jai-Alai in Connecticut opened on May 5, 1977 (closed December 12, 2001).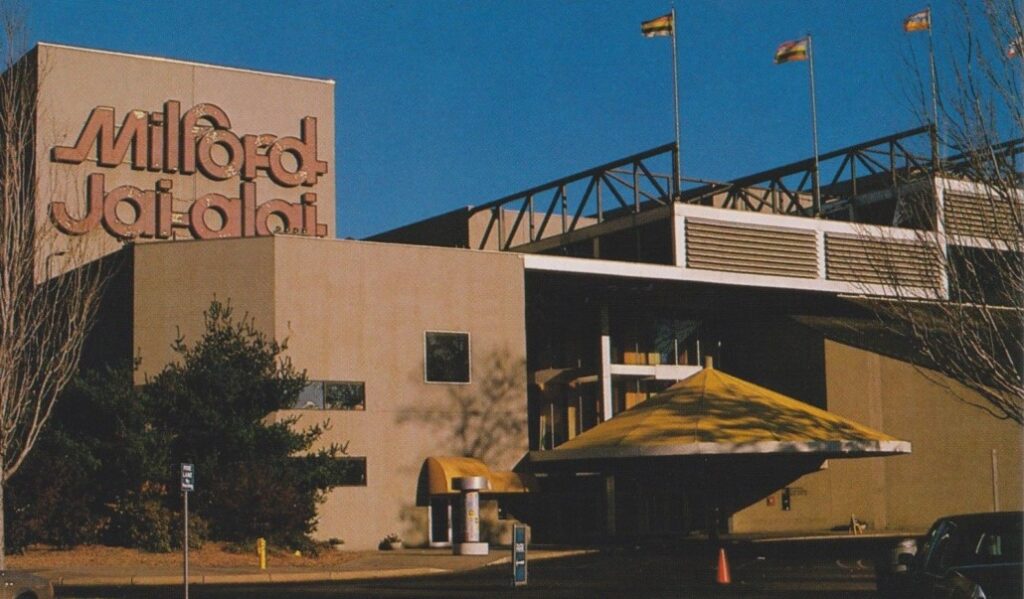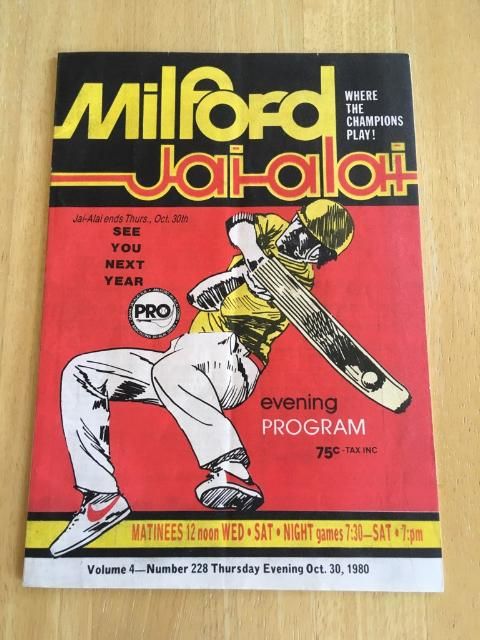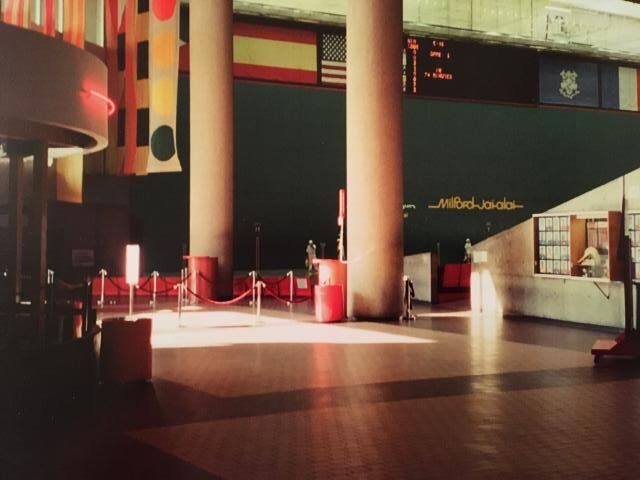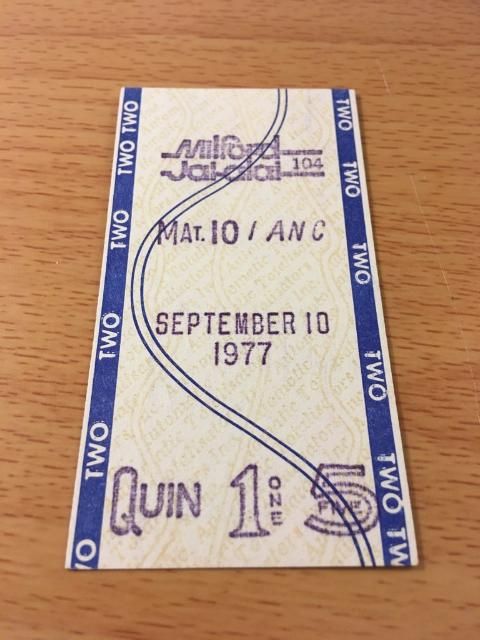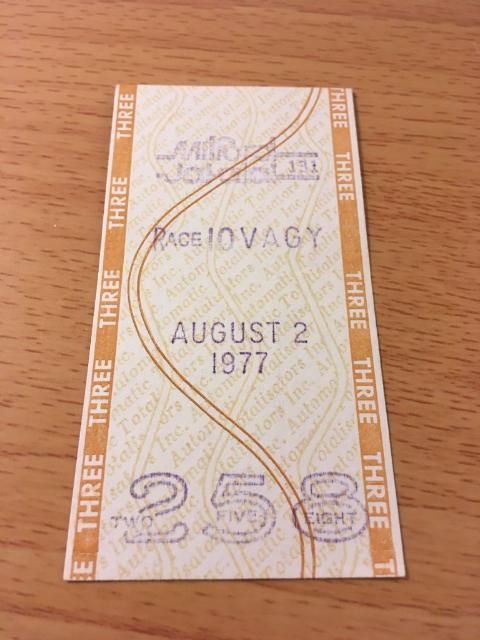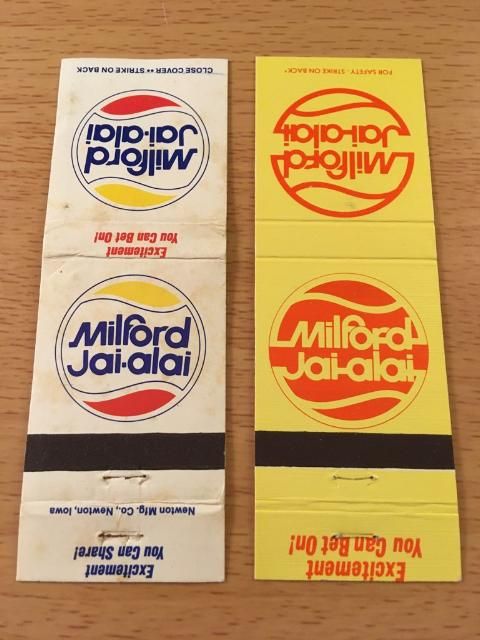 ---
1978
Big Bend Jai-Alai in Quincy, Florida (northwest of Tallahassee) opened on January 27, 1978 (closed April 11, 1990).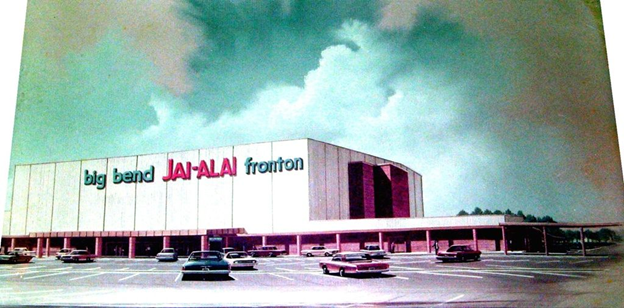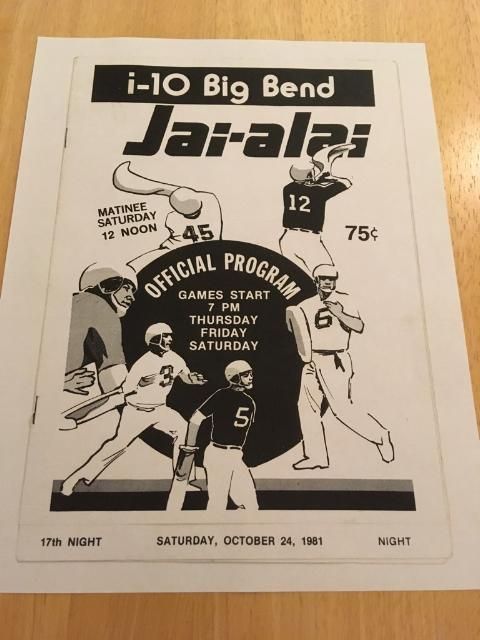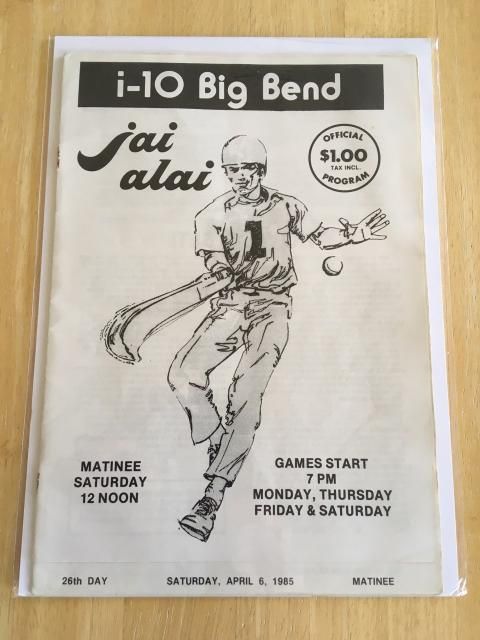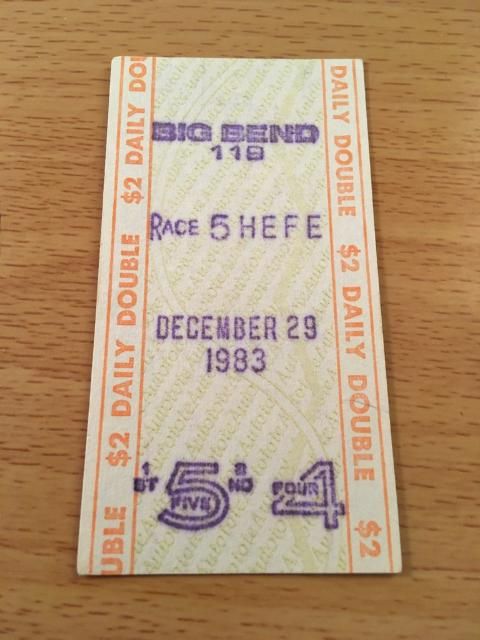 MGM Reno Jai-Alai fronton opened inside the MGM Grand Reno Casino in Nevada on May 3, 1978 (closed in 1980). Jai-Alai programs from this fronton are very rare due to the short time this Jai-Alai was in existence.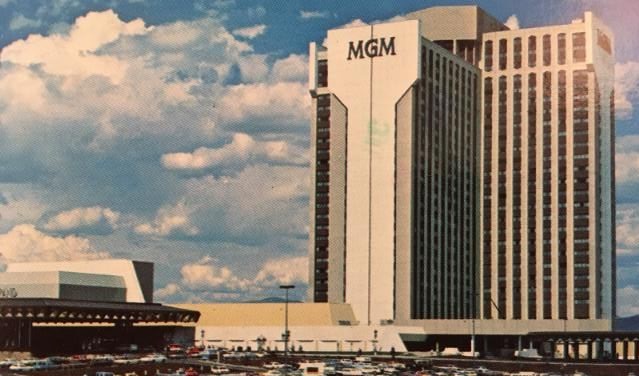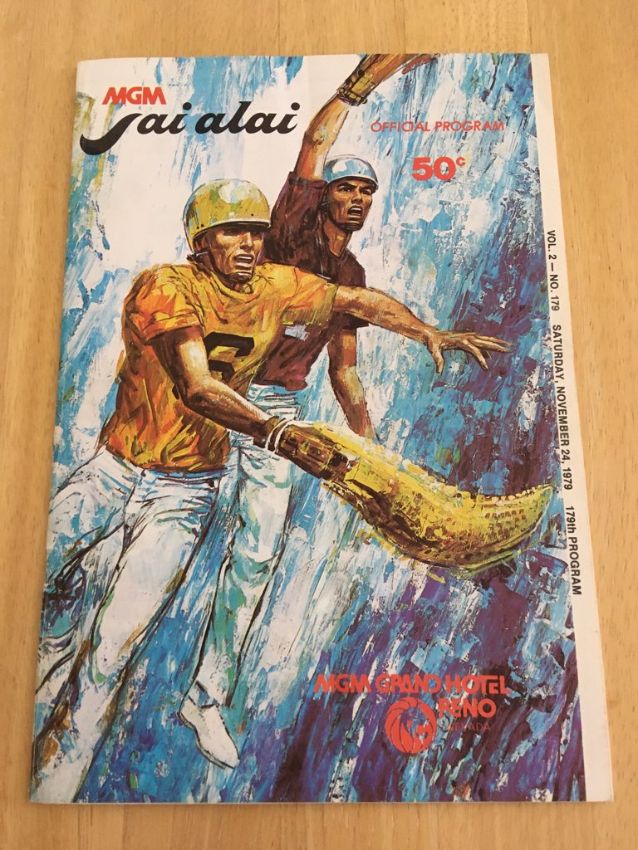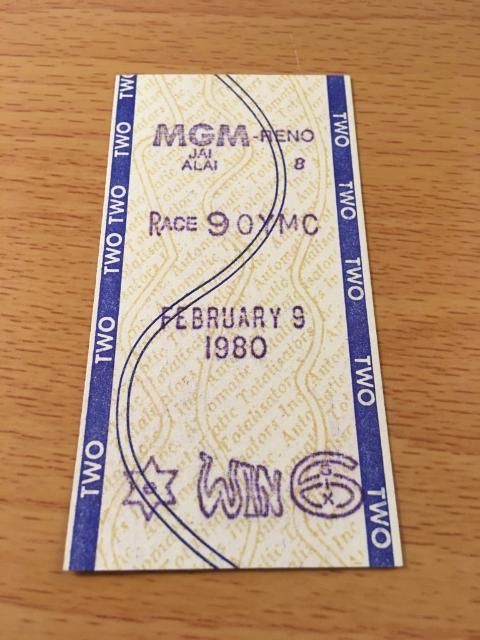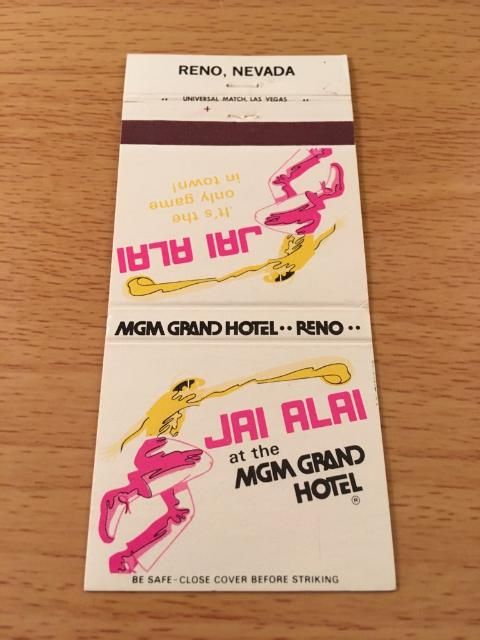 ---
2005
Hamilton Jai-Alai in Jasper, Florida opened on Sept 17, 2005. This Jai-Alai fronton was out "in the sticks" near the Georgia border, off I-75, halfway between Tallahassee and Jacksonville. Hamilton Jai-Alai closed after two seasons.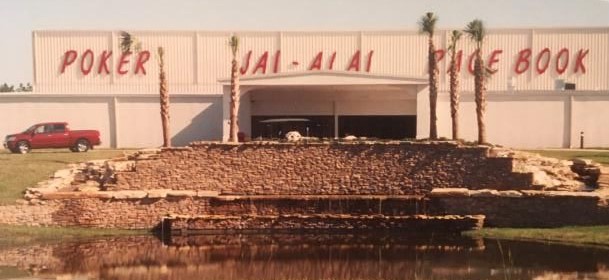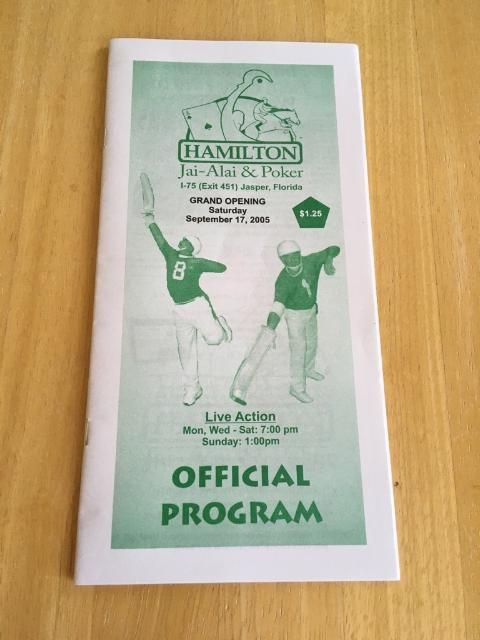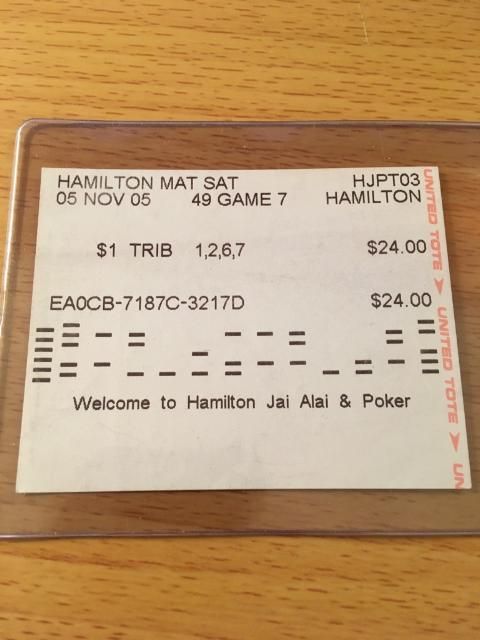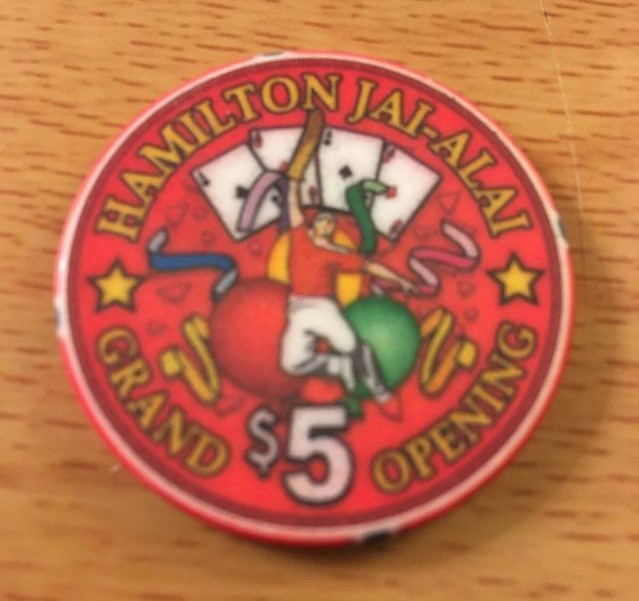 ---
2017
Kings Court Key Poker Room & Jai-Alai started Jai-Alai in Florida City on June 16, 2017. This fronton was the first glass-walled Jai-Alai court in the USA. Kings Court held 64 total games in 2019 over 6 days (from June 25 – July 2) using Dania players on their roster. Kings Court permanently closed its doors in May of 2020 with the last Jai-alai played in June & July of 2019 (only 8-performances of 8-games each).

---
2018
Magic City Casino Jai-Alai opened July 1, 2018 in Miami, Florida.  The pari-mutuel license for greyhound racing (formerly Flagler Dog Track) was converted to a short-court Jai-alai fronton with the fronton built inside the footprint of the existing building. Interesting roster & exciting fast-paced action with many former college athletes trained to play the game and even a former NFL Super Bowl winner. Rapidly gaining in popularity, well managed, big jackpots, big money doubles tournaments with exciting live action and past performances available for free on YouTube on The Jai-Alai Channel for Pelota games (pari-mutuel wagering) and on watchjaialai.com for the Battle Court matches (the NEW Sports wagering).
Magic City Fronton has expanded to offer NEW Battle Court matches which are head-to-head style Jai-Alai matches. Sports wagering is available on Battle Court singles and doubles matches in some states and more states are going through the approval process. Battle Court matches can be seen at "watchjaialai.com" on The Jai-Alai Network and are fantastic entertainment! SayHiLi.com site offers FREE weekly Jai-alai contests for Battle Court Jai-Alai fans with some excellent Jai-Alai memorabilia prizes.
Amazing young player Douglas is fascinating to watch with his astonishing high win rate and is known for his incredible mastery of the "Scoop" catch in his short career at Magic City which began in 2019. His younger brother Benny is also on the Magic City roster and has become another amazing talent in Magic City Fronton's short-court Jai-Alai program.
Magic City Fronton started its 6th season on February 13, 2023 and the roster continues to grow! More former Dania Jai-Alai players have joined the Magic City Fronton roster, including top talents Zulaika, Iturbide and Urbieta.
A new "World Super Court" doubles Jai-Alai tournament open to players of all nationalities made its Magic City Jai-Alai debut in 2022 plus the 3rd annual USNJAC tourney at Magic City for US citizens, both tournaments a "must-see" for Jai-Alai fans of both long-court and short-court Jai-Alai. Both of these tournaments will be during the July and August in 2023, stay tuned for the dates.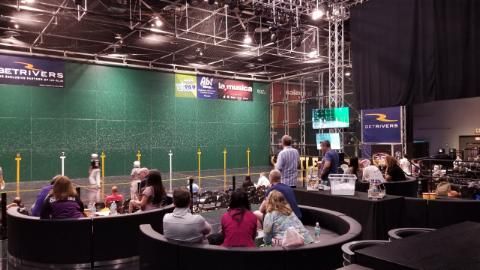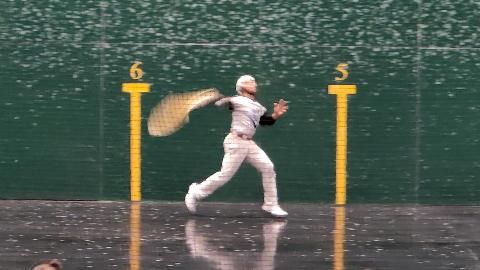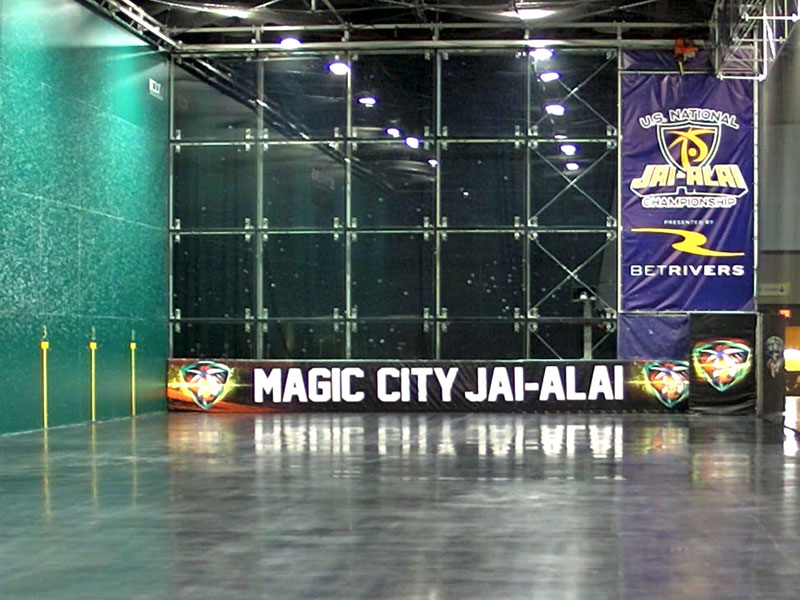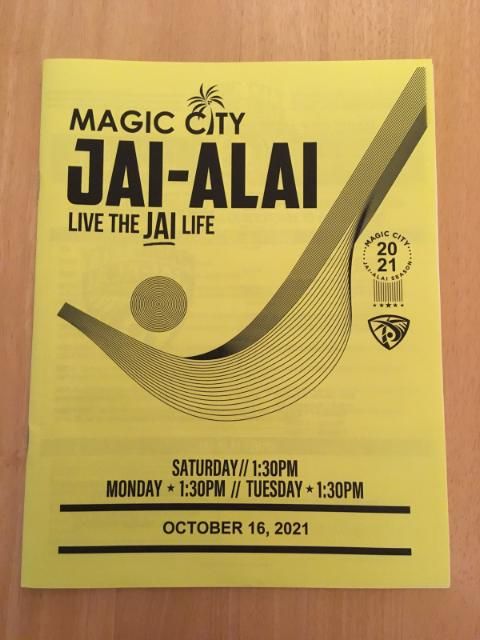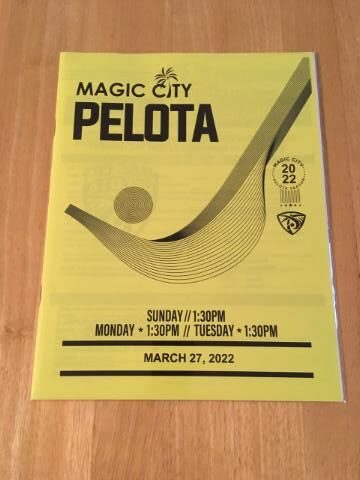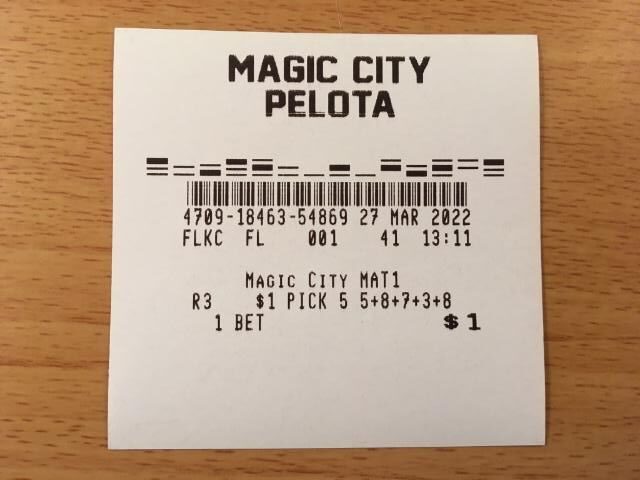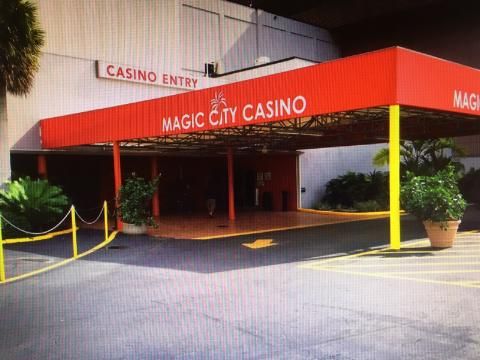 ---
2019
Calder Jai-Alai opened May 22, 2019.  The pari-mutuel license for the Calder horse track was converted to a short-court Jai-Alai fronton. Unfortunately Calder had very small betting pools with limited simulcast partners and promotion (many refunded betting pools). Games at Calder were discontinued after August 29, 2021, another victim of the decoupling measure which passed in Florida, allowing casinos to operate without having to offer pari-mutuel games. Calder Jai-Alai featured the only U.S. female professional Jai-Alai player, Becky Smith.