The World's Largest Jai-Alai Collection
The world's largest Jai-Alai memorabilia collection is owned by a former Milford player named Urrutia who lives in Gernika, Spain.  His entire house, a rented storage facility and a local museum contain countless Jai-Alai artifacts. A USA Jai-Alai memorabilia collector reports that he spent 2-hours in Urrutia's home and didn't even see one fourth of his collection. That collection would sure be amazing to see! Urrutia also played in Jakarta and at Dania Jai-Alai.
Below are some Jai-Alai memorabilia collectibles: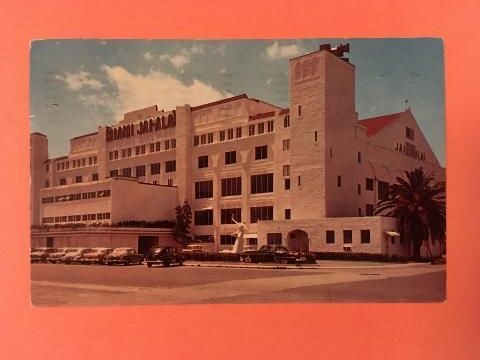 Jai-Alai Fronton Postcards are among the most inexpensive Jai-Alai memorabilia to collect and show a slice of Jai-Alai history. The used ones with writing on the back can be interesting with content of someone's memorable experience, postal stamp and the postal date stamp when it was mailed.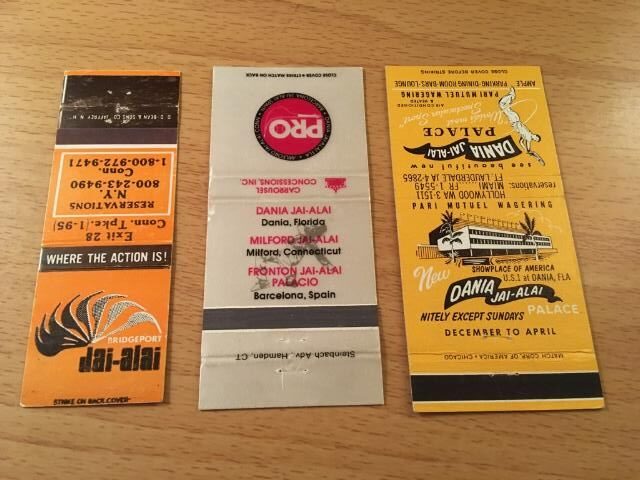 Jai-Alai matchbooks and matchbook covers are popular collector items and can be found on eBay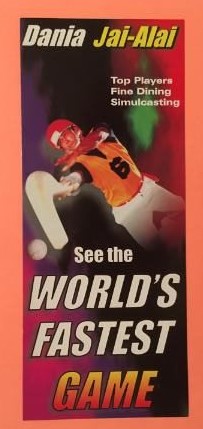 Jai-Alai Brochures are very collectible and have beautiful artwork on the cover with historical photos and fronton/wagering information inside of many. Generally they are in very good condition and can usually be purchased for less than $20 each on eBay when found for sale.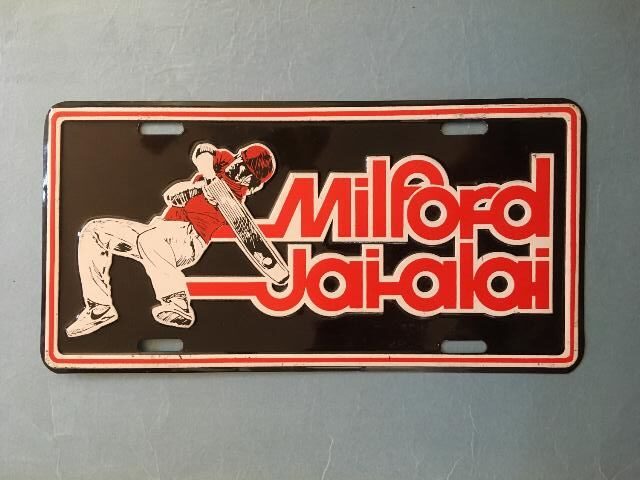 Jai-Alai Bumper Stickers, Jai-Alai License Plates, promotional Jai-Alai Pens and Jai-Alai Casino Poker Chips
These are all very collectible Jai-Alai memorabilia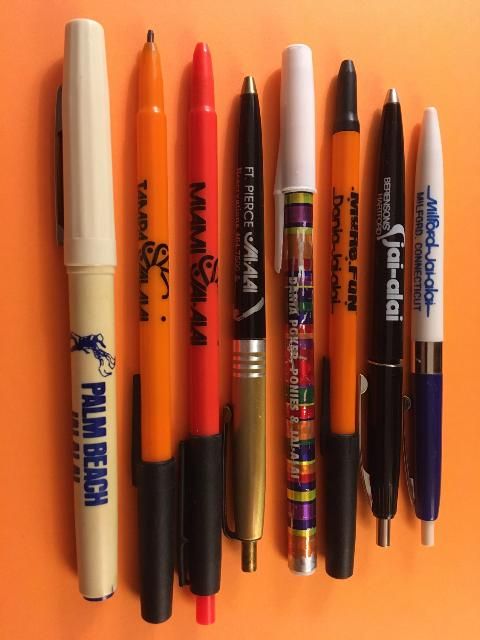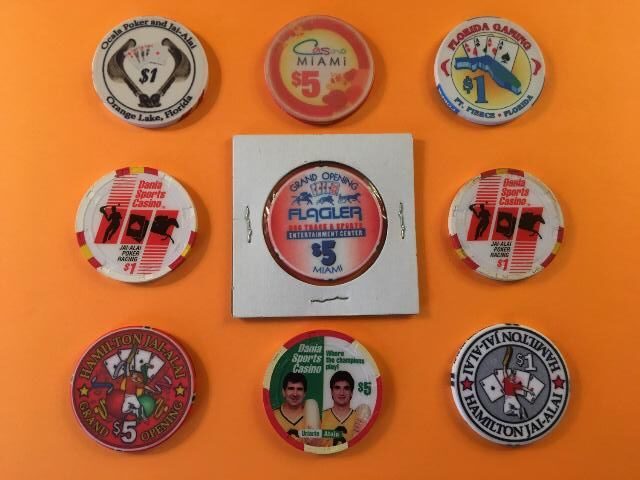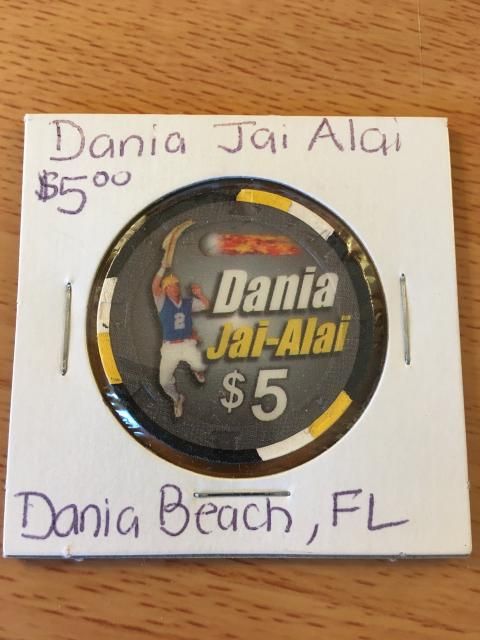 More Info on Bidding / Purchasing Jai-Alai Memorabilia on eBay:
There are many more kinds of Jai-Alai memorabilia items available on eBay from posters and bobble heads to cestas, jerseys, caps, T-shirts, ashtrays and much more (just go into eBay and do a search on "Jai-Alai"). The items shown above are just some of the examples of Jai-Alai memorabilia found on eBay in recent years by SayHiLi's Steve M.
Use caution when buying as many items with fixed "Buy it Now" prices can be far higher than their actual worth. Should you be interested in an item, be sure to add the item to your "Watch List" and many times you will receive an email with a discounted offer from the seller. Often times sellers have included an option to "Make an Offer" for prospective buyers and be sure to take advantage of making offers if you find items of interest.
Some good deals can be achieved with items that are listed for auction that have low starting prices as you could be the only one bidding, but be careful to pay attention to the Seller's shipping cost. You don't want to be paying $2 for a post card and get charged $3-$5 for shipping the post card when it's very inexpensive to ship those. Always look at the Seller's detailed item description and most importantly be sure to ask questions. If a price seems too good to be true, there is likely some defect.
Placing bids late in the auction is called "bid sniping." Bid sniping—including the use of software that places bids for you—is allowed on eBay, but it doesn't guarantee you'll win an auction. Other members may be using the same tactic, may have set up automatic bidding, or may simply react quickly and place a higher bid before the auction ends. Do a google search for software that automatically enters a maximum bid for you at the last second so you don't miss out or forget to bid on an item. Important – when you place a bid on eBay Jai-Alai memorabilia, you could enter a very high bid on an item, but you won't pay more than $0.50 or $1.00 higher than your competitor's highest bid. Also, don't be too quick to place an early bid on an item as it brings attention to others that the item is desirable and can create a "bidding war" which drives up the price. Bidding late on items is perhaps the best way to get better deals on items you desire.